How to Recover and Reset Passwords in Azure by Mike Pfeiffer

How to Recover and Reset Passwords in Azure by Mike Pfeiffer
Like This Video
0
1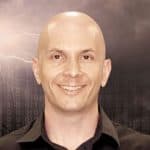 In the Azure Infrastructure Class at Interface Technical Training we spend time a lot of time working with virtual machines in the Azure Portal and also from the Command Line using PowerShell or Cross-Platform CLI. Something people run into time after time is they will launch a Windows Server but forget what the password was set to for their Administrator Account and now they are locked out of their system and can no longer login in or RDP in.

0
4
1
In this Office 365 training video, instructor Spike Xavier demonstrates how to create users and manage passwords in Office 365.

0
2
1
In this video, Windows Instructor Steve Fullmer presents the navigation and some of the new features associated with Windows 10 including Sysinternals Tools for Windows Client, Windows core concepts, exploring Process Explorer as well as some of the features that are not yet ready for prime time but will be released shortly in the future with Windows 10.

0
18
1
In this IT Security training video, Security expert Mike Danseglio (CISSP / CEH) will perform several malware investigations including rootkits, botnets, viruses, and browser toolbars.