How to Troubleshoot DNS using NSLookup (Nameserver Lookup)

How to Troubleshoot DNS using NSLookup (Nameserver Lookup)
Like This Video
0
427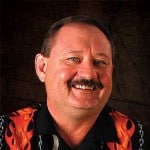 This content is from our CompTIA Network + Video Certification Training Course. Start training today!
---
In this video, CompTIA Network + instructor Rick Trader demonstrates how to us the NSLookup tool to help troubleshoot DNS.



0
129
0
In this training video, learn how to use WHOAMI.exe to use to troubleshoot user NTFS permissions in Microsoft Windows and Windows Server.