Identifying Network Address Classes the Easy Way

Identifying Network Address Classes the Easy Way
Like This Video
0
78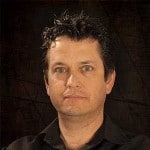 If you are preparing for a CompTIA Network + or Cisco CCNA exam, you may be asked to find address classes. Here is an easy way to identify and keep track of address.
For upcoming CompTIA Certification classes, see our course schedule:



2
324
3
In this IT Security training video, Security expert Mike Danseglio (CISSP / CEH) will perform several malware investigations including rootkits, botnets, viruses, and browser toolbars.