Installing and Configuring Office 365 Pro in Windows 10

Installing and Configuring Office 365 Pro in Windows 10
Like This Video
0
299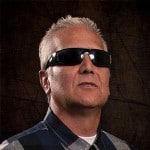 In this Office 365 training video, instructor Spike Xavier shows how to download, install and configure Office 365 Professional in Windows 10 Client in sequence with an existing Office 365 account.
For instructor-led Office 365 training classes, see our course schedule:
Spike Xavier
SharePoint Instructor – Interface Technical Training
Phoenix, AZ

0
71
0
In this video, PowerShell instructor Jason Yoder shows how to add Methods (PSMethod) to your code using free software that's added into the PSObject. For instructor-led PowerShell courses, see our course schedule. Microsoft Windows PowerShell Training Download the Building Methods PowerShell script</a> used in this video. <# ╔══════════════════════════════════════════════════════════════════════════════╗ ║ ║ ║ Building Methods ║ ╟──────────────────────────────────────────────────────────────────────────────╢ … Continue reading How to Build in a PSMethod to your PowerShell Code


0
249
1
In this video, Cisco CCNA & CCNP instructor Mark Jacob shows how to troubleshoot OSPF Adjacency issues by showing the distance between routers with the show ip ospf neighbor command.