Installing and Configuring Office 365 Pro in Windows 10

Installing and Configuring Office 365 Pro in Windows 10
Like This Video
0
34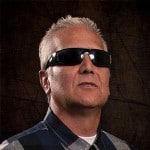 In this Office 365 training video, instructor Spike Xavier shows how to download, install and configure Office 365 Professional in Windows 10 Client in sequence with an existing Office 365 account.
For instructor-led Office 365 training classes, see our course schedule:
Spike Xavier
SharePoint Instructor – Interface Technical Training
Phoenix, AZ


0
243
1
Configuring Navigation in a Publishing Site in a SharePoint Site that's in the Site Collection where the Publishing Feature has been activated, changes dramatically from that in a Collaboration Site.

0
629
1
I'm sure you've ran into a situation where a user is attempting to log into a machine but they're getting prompted that there's no secure password or a secure channel for the client computer to the Domain Controller? Or a user appears to not be getting their Group Policy Settings or their New Group Membership.