IT Security – How Do You Know You've Been Hacked? – December 17, 2015

IT Security – How Do You Know You've Been Hacked? – December 17, 2015
Like This Video
0
46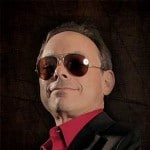 You have to know that you have been hacked to respond. Most IT security professionals have incident response plans, yet never know a breach is happening until it's too late.
In this recorded video from our Interface Webinar on December 17, 2015 IT Security instructor Mike Danseglio explains how companies get hacked. Mike shows common attack types and the warning signs that you can use to identify a problem early. Topics will include common malware vectors, intrusion prevention systems, firewalls, wireless networks, and bring your own device scenarios. Watching this video webinar may qualify for 1 hour of continuing education credit (CEC) for security credentials issued from ISC(2) and EC-Council. For information about credit qualification and submission, please contact the certification body directly.
About the instructor:
Mike Danseglio teaches IT Security classes at Interface Technical Training. His security work has included protecting militaries, government agencies, and private industry around the world. He has developed and taught extensive security training on topics including cryptography, security technology, and attacks and countermeasures. Mike is a Certified Information Systems Security Professional (CISSP), Certified Ethical Hacker (CEH) and Langevin Master Trainer.
For instructor-led IT Security certification classes, see our course schedule:
IT Security Training CISSP / CEH / CHFI & CompTIA Security + Certification

0
117
0
In this video, you will gain an understanding of Agile and Scrum Master Certification terminologies and concepts to help you make better decisions in your Project Management capabilities. Whether you're a developer looking to obtain an Agile or Scrum Master Certification, or you're a Project Manager/Product Owner who is attempting to get your product or … Continue reading Agile Methodology in Project Management

0
89
1
In this video, Windows Instructor Steve Fullmer presents the navigation and some of the new features associated with Windows 10 including Sysinternals Tools for Windows Client, Windows core concepts, exploring Process Explorer as well as some of the features that are not yet ready for prime time but will be released shortly in the future with Windows 10.

4
485
3
In this IT Security training video, Security expert Mike Danseglio (CISSP / CEH) will perform several malware investigations including rootkits, botnets, viruses, and browser toolbars.