Monitoring and Troubleshooting Services in Office 365

Monitoring and Troubleshooting Services in Office 365
Like This Video
0
361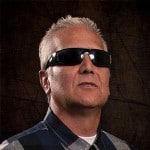 In this Office 365 training video, learn monitor, manage and troubleshoot Office 365. One of the advantages of Office 365 is it allows IT managers to offload many of the organization's internal support efforts for maintaining their infrastructure to be performed and managed automatically for you.
For instructor-led Office 365 training classes, see our course schedule:
Spike Xavier
SharePoint Instructor – Interface Technical Training
Phoenix, AZ



0
249
1
In this video, Cisco CCNA & CCNP instructor Mark Jacob shows how to troubleshoot OSPF Adjacency issues by showing the distance between routers with the show ip ospf neighbor command.