Placement of a Wireless Access Point

Placement of a Wireless Access Point
Like This Video
0
44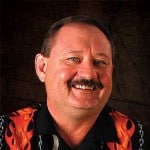 This content is from our CompTIA Network + Video Certification Training Course. Start training today!
---
In this video, CompTIA Network + instructor Rick Trader teaches the best placements of a wireless access point.
In our environments, we're not always going to want to be bound to the link of a cable to a wall.
There will be instances were we will need to make a device easily movable, such as a laptop or a Surface or a tablet or even a phone.

0
69
0
In this video, CompTIA Network + instructor Rick Trader demonstrates how to use cable testers in network environments. Let's look at some tools that we can use to test our different cables in our environment.

0
97
1
In this video, Windows Instructor Steve Fullmer presents the navigation and some of the new features associated with Windows 10 including Sysinternals Tools for Windows Client, Windows core concepts, exploring Process Explorer as well as some of the features that are not yet ready for prime time but will be released shortly in the future with Windows 10.

4
504
3
In this IT Security training video, Security expert Mike Danseglio (CISSP / CEH) will perform several malware investigations including rootkits, botnets, viruses, and browser toolbars.