Project Management (PMP) Leadership Skills in the 21st Century … Do you Know Your History? – November 10, 2017

Project Management (PMP) Leadership Skills in the 21st Century … Do you Know Your History? – November 10, 2017
Like This Video
0
96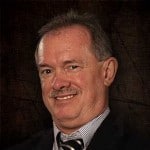 The PMI Leadership triangle touts our need to develop our knowledge and application of leadership. Do you understand the leadership models of the 20th century? The 21st Century? Understanding your predecessors can assist to set your future course. On the matter of history, Mark Twain's quote "History doesn't repeat itself, but it does rhyme" is likely more relevant than George Santayana's, "Those who cannot remember the past are condemned to repeat it." We avoid what we fear, and we fear what we do not understand. As such humans tend to repeat that with which we are comfortable, not that which we forgot (or never knew). Get comfortable with the past, so that your rhyme can guide a better future.
Join Steven Fullmer for a review of past and present leadership models so that you can make sound decisions regarding the leadership style and skills that you apply. Are you using the appropriate leadership models for your talents, skills, and situation? Are you jumping aboard the latest leadership fad or applying lessons from the latest New York Times best seller without insight or context?
21st century leadership and self-development mentors regularly promote the latest 'scientific evidence' for their theories. Remember that the scientific method is founded on isolating factors for study. New theories and tools are only correct within their controlled environments. If you merely adopt a new theory, you are a follower and not a leader. You need a broader understanding to select the right tool for you! Join us on November 2nd.
Viewers can earn 1 (PDU) Professional Development Unit for their PMI Continuing Certification Requirement. Here is a step-by-step process for recording your PDU.
PMI-PMP Workshop download files:
For instructor-led Project Management Professional (PMP) Certification classes see our PMI course schedule:

0
157
0
This video is from our PMI-PBA Business Analysis for IT Analysts and Project Managers (PMI-PBA)® Certification now available at Interface Technical Training. Also see Steve's PMP Project Management Certification Course: Project Management Professional (PMP®) Certification Video Training PMBOK® 6th Edition  Video Transcription: Data Models are part of the elicitation analysis in PMI-PBA. This is the way … Continue reading Data Models in Business Analysis

0
187
0
In this video, you will gain an understanding of Agile and Scrum Master Certification terminologies and concepts to help you make better decisions in your Project Management capabilities. Whether you're a developer looking to obtain an Agile or Scrum Master Certification, or you're a Project Manager/Product Owner who is attempting to get your product or … Continue reading Agile Methodology in Project Management

0
1432
4
In this SharePoint training video, we're going to cover creating Lists and Libraries. Wherever you create your List or Library, wherever you want to create it, you want to be there. You want to be in a particular Site that's in a Site Collection. If I wanted to add a List or Library to this … Continue reading Creating Lists and Libraries in SharePoint