Psychology of Change – Project Management (PMP) for Executives

Psychology of Change – Project Management (PMP) for Executives
Like This Video
0
12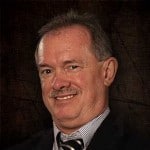 Psychology of Change – Project Management (PMP) Video Training for Executives
Project Management (PMP) for Executives is a 9 part video training series developed by Steve Fullmer, PMP, tailored for company stakeholders and key decision-makers within in their organizations.
The course focuses on project management techniques and key strategy methods from a top-level approach rather than the day-to-day management engagements that project and product development account teams are associated with.
Steven has a global reputation as a project manager, chief technology officer, and computer systems innovator. He has authored more than 100 articles and a dozen courses in the fields of project management, productivity, business analysis, and computer technology. He has more than thirty years of professional design and project management experience in finance and high technology firms. He is founder and president of Blue Sphere Solutions, a technology project consultancy as well as a staff instructor for Interface Technical Training.

0
130
0
In this video, you will gain an understanding of Agile and Scrum Master Certification terminologies and concepts to help you make better decisions in your Project Management capabilities. Whether you're a developer looking to obtain an Agile or Scrum Master Certification, or you're a Project Manager/Product Owner who is attempting to get your product or … Continue reading Agile Methodology in Project Management

0
97
1
In this video, Windows Instructor Steve Fullmer presents the navigation and some of the new features associated with Windows 10 including Sysinternals Tools for Windows Client, Windows core concepts, exploring Process Explorer as well as some of the features that are not yet ready for prime time but will be released shortly in the future with Windows 10.

0
20
0
In this video, PMP instructor Steve Fullmer present why change is challenging, rewarding, and poorly understood. You need to understand why and how to lead change.