How Static Routes Appear in the Routing Table

How Static Routes Appear in the Routing Table
Like This Video
0
15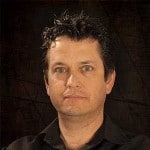 In this video, Cisco CCNA instructor Mark Jacob shows how to have a static route point to a specific destination. There's more than one way to type the static route command and Mark shows how to type a static rout in two different ways. Static Route is the IP Route syntax but it's pointing to a destination network as opposed to a default route which is unspecific.
For instruct-led Cisco CCNA Certification classes, see our course schedule:

0
74
0
In this video, you will gain an understanding of Agile and Scrum Master Certification terminologies and concepts to help you make better decisions in your Project Management capabilities. Whether you're a developer looking to obtain an Agile or Scrum Master Certification, or you're a Project Manager/Product Owner who is attempting to get your product or … Continue reading Agile Methodology in Project Management


2
271
3
In this IT Security training video, Security expert Mike Danseglio (CISSP / CEH) will perform several malware investigations including rootkits, botnets, viruses, and browser toolbars.