The Difference Between Login and Login Local in Network Routers

The Difference Between Login and Login Local in Network Routers
Like This Video
0
36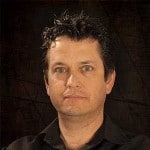 Cisco CCNA and CompTIA Network + instructor Mark Jacob answers the question "when logging into your environment, why does it sometimes say LOGIN and other times it's LOGIN LOCAL?"
Login Local requires a username and password while Login just needs the password.

0
140
1
In this Office 365 training video, instructor Spike Xavier demonstrates how to create users and manage passwords in Office 365.


2
254
2
In this IT Security training video, Security expert Mike Danseglio (CISSP / CEH) will perform several malware investigations including rootkits, botnets, viruses, and browser toolbars.