The Wayback Machine – A look backward and then forward at scheduling – September 9, 2015

The Wayback Machine – A look backward and then forward at scheduling – September 9, 2015
Like This Video
0
3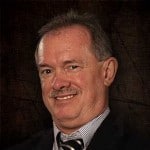 This video recording is from our Project Management webinar on September 9, 2015. The tools of project management help us to organize the chaos associated with change. In this Project Management IT training video, get a fresh way to look at scheduling. Steven Fullmer, PMP, learned the fundamentals of Critical Path Management while sitting on his uncle's lap as a child. His maternal uncle, Joseph A. Boyd was instrumental to the evolution of Gantt methodology and the application of the Arrow Diagramming Method for CPM within the construction industry before the Precedence Method was introduced. Steve's insights into scheduling have been expanded through decades of family conversations, time management and productivity application, and years of experience gained while mentoring thousands of students toward project management certification and careers.
In this video. you will gain an insight into: How we think and why we schedule (or should if we don't) An inside track on the history of Gantt, the Arrow Diagramming Method, and the Precedence Diagram method, including concepts that might appear lost to time. How focusing on time adds clarity to scope and cost.
Here is a step-by-step process for recording your PDU. Please note; you will need to change the title of the webinar to: The Wayback Machine – A look backward and then forward at scheduling With the webinar date of Sept 9, 2015.
ABout the instructor:
Steven M. Fullmer, PMP, MBA, MCT/CTT+, CDP Steven has a global reputation as a project manager, chief technology officer, and computer systems innovator. He has authored more than 100 articles and a dozen courses in the fields of project management, productivity, business analysis, and computer technology. He has more than thirty years of professional design and project management experience in finance and high technology firms. He is founder and president of Blue Sphere Solutions, a technology project consultancy as well as a staff instructor for Interface Technical Training.
For upcoming Project Management PMP Certification classes, see our course schedule:

0
113
0
In this video, you will gain an understanding of Agile and Scrum Master Certification terminologies and concepts to help you make better decisions in your Project Management capabilities. Whether you're a developer looking to obtain an Agile or Scrum Master Certification, or you're a Project Manager/Product Owner who is attempting to get your product or … Continue reading Agile Methodology in Project Management

4
465
3
In this IT Security training video, Security expert Mike Danseglio (CISSP / CEH) will perform several malware investigations including rootkits, botnets, viruses, and browser toolbars.

0
15
0
In this video, PMP instructor Steve Fullmer present why change is challenging, rewarding, and poorly understood. You need to understand why and how to lead change.