Troubleshooting an Incorrect Gateway in Network Services

Troubleshooting an Incorrect Gateway in Network Services
Like This Video
0
76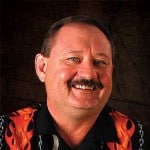 ---
This content is from our CompTIA Network + Video Certification Training Course. Start training today!
---
In this video, CompTIA Network + instructor Rick Trader demonstrated a common issue of troubleshooting an incorrect gateway in network services.
Until next time….
Rick Trader
CompTIA Network + Instructor – Interface Technical Training
Phoenix, AZ
Video Certification Training: CompTIA Network +

0
130
0
In this video, you will gain an understanding of Agile and Scrum Master Certification terminologies and concepts to help you make better decisions in your Project Management capabilities. Whether you're a developer looking to obtain an Agile or Scrum Master Certification, or you're a Project Manager/Product Owner who is attempting to get your product or … Continue reading Agile Methodology in Project Management

0
1380
4
In this session, we are going to look at how to subnet a Class B address into multiple network segments using what's called The Magic Box. Let's run through this real quick.