Understand the Mind to Become a Better Project Manager – February 18, 2015

Understand the Mind to Become a Better Project Manager – February 18, 2015
Like This Video
0
97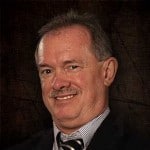 Our minds all work alike, at least biologically. Yet we are a diverse species with different motivations, opinions, perspectives, and directions. Do you understand how and why the human mind works? What makes you a great project manager? In this recording of our PMP training webinar from February 18, 2015, Steve Fullmer covers some of the skills, approaches, and tools you should be using to best advantage your projects (and your life) for success. Gain some new insights that will help you to better motivate, lead, and achieve project success.
Attendees will earn 1 (PDU) Professional Development Unit for their PMI Continuing Certification Requirement. Here is a step-by-step process for recording your PDU. Reporting your PDUs Please note; you will need to change the title of the webinar to: Understand the Mind – Become a Better Project Manager With the webinar date of Feb 18, 2015
About the instructor:
Steven M. Fullmer, PMP, MBA, MCT/CTT+, CDP Steven has a global reputation as a project manager, chief technology officer, and computer systems innovator. He has authored more than 100 articles and a dozen courses in the fields of project management, productivity, business analysis, and computer technology. He has more than thirty years of professional design and project management experience in finance and high technology firms. He is founder and president of Blue Sphere Solutions, a technology project consultancy as well as a staff instructor for Interface Technical Training.
For upcoming Project Management PMP Certification classes, see our course schedule:

0
183
0
This video is from our PMI-PBA Business Analysis for IT Analysts and Project Managers (PMI-PBA)® Certification now available at Interface Technical Training. Also see Steve's PMP Project Management Certification Course: Project Management Professional (PMP®) Certification Video Training PMBOK® 6th Edition  Video Transcription: Data Models are part of the elicitation analysis in PMI-PBA. This is the way … Continue reading Data Models in Business Analysis