Updating Microsoft System Center Configuration Manger (SCCM) – Wait

Updating Microsoft System Center Configuration Manger (SCCM) – Wait
Like This Video
0
30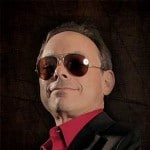 In this video, System Center instructor Mike Danseglio explains that patients are a virtue when updating SCCM. The update can't be a large task for Configuration Manger needs to do a lot of updates and it's purposely designed to not interfere with typical IT operations while it updates. So don't be in a hurry, plan ahead and let SCCM update do its work in the background.

1
745
1
Here's a video demonstration to give you some background for the Mobility Center "How do I configure it? How do I turn it on? How do I turn it off?"

0
553
3
In this Office 365 training video, instructor Spike Xavier demonstrates how to create users and manage passwords in Office 365.

4
507
3
In this IT Security training video, Security expert Mike Danseglio (CISSP / CEH) will perform several malware investigations including rootkits, botnets, viruses, and browser toolbars.