Updating Microsoft System Center Configuration Manger (SCCM) – Wait

Updating Microsoft System Center Configuration Manger (SCCM) – Wait
Like This Video
0
14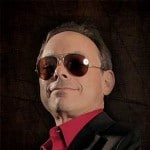 In this video, System Center instructor Mike Danseglio explains that patients are a virtue when updating SCCM. The update can't be a large task for Configuration Manger needs to do a lot of updates and it's purposely designed to not interfere with typical IT operations while it updates. So don't be in a hurry, plan ahead and let SCCM update do its work in the background.

0
168
1
In this Office 365 training video, instructor Spike Xavier demonstrates how to create users and manage passwords in Office 365.

0
237
1
In this recorded Windows 10 training webinar from December 2, 2015, Windows Server instructor Rick Trader presents the deployment and management of Windows 10 Enterprise and the new Provisioning capability in Windows 10. Learn how to manage Windows 10 deployments using System Center Configuration Manager, Mobile Device Management and Intune. Also included in his presentation … Continue reading Windows 10 Managing, Deploying and Configuring – December 2, 2015

2
271
3
In this IT Security training video, Security expert Mike Danseglio (CISSP / CEH) will perform several malware investigations including rootkits, botnets, viruses, and browser toolbars.