How to Use CSVDE – Comma Separated Value Data Exchange

How to Use CSVDE – Comma Separated Value Data Exchange
Like This Video
0
1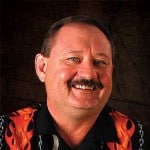 In this video, Rick Trader demonstrated how to utilize Comma Separated Value Data Exchange in order to import and export users into your Active Directory database.
For instructor-led Windows Server training classes, see our course schedule.
Rick Trader
Windows Server Instructor – Interface Technical Training
Phoenix, AZ

0
2
0
In this SharePoint training video, we will cover Navigation Controls in a Publishing Site. Typically, a Team Site is the Site using SharePoint Collaboration Tools and is used primarily with Collaboration.

0
3
0
Configuring Navigation in a Publishing Site in a SharePoint Site that's in the Site Collection where the Publishing Feature has been activated, changes dramatically from that in a Collaboration Site.

0
2
1
In this video, Windows Instructor Steve Fullmer presents the navigation and some of the new features associated with Windows 10 including Sysinternals Tools for Windows Client, Windows core concepts, exploring Process Explorer as well as some of the features that are not yet ready for prime time but will be released shortly in the future with Windows 10.