How to Use CSVDE – Comma Separated Value Data Exchange

How to Use CSVDE – Comma Separated Value Data Exchange
Like This Video
0
10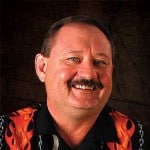 In this video, Rick Trader demonstrated how to utilize Comma Separated Value Data Exchange in order to import and export users into your Active Directory database.
For instructor-led Windows Server training classes, see our course schedule.
Rick Trader
Windows Server Instructor – Interface Technical Training
Phoenix, AZ


0
359
1
Configuring Navigation in a Publishing Site in a SharePoint Site that's in the Site Collection where the Publishing Feature has been activated, changes dramatically from that in a Collaboration Site.