How to Use LDIFDE to Manage Active Directory

How to Use LDIFDE to Manage Active Directory
Like This Video
0
0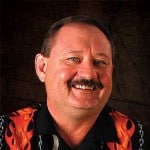 Learn how to use the bulk import and export command line tool Ldifde (Lightweight Data Interchange Format, Data Exchange) to manage your Active Directory (AD) databases.
LDFA allows a user to export their Active Directory Database or bulk import into an Active Directory database.
For more see Rick Trader's CSVDE video: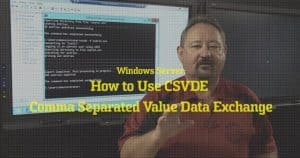 For instructor-led Windows Server training classes, see our course schedule.
Rick Trader
Windows Server Instructor – Interface Technical Training
Phoenix, AZ

0
3
0
Configuring Navigation in a Publishing Site in a SharePoint Site that's in the Site Collection where the Publishing Feature has been activated, changes dramatically from that in a Collaboration Site.

0
9
1
In this recorded Windows 10 training webinar from December 2, 2015, Windows Server instructor Rick Trader presents the deployment and management of Windows 10 Enterprise and the new Provisioning capability in Windows 10. Learn how to manage Windows 10 deployments using System Center Configuration Manager, Mobile Device Management and Intune. Also included in his presentation … Continue reading Windows 10 Managing, Deploying and Configuring – December 2, 2015

0
12
1
In this IT Security training video, Security expert Mike Danseglio (CISSP / CEH) will perform several malware investigations including rootkits, botnets, viruses, and browser toolbars.