Windows 10 Security – What's New and Improved? – December 3, 2015

Windows 10 Security – What's New and Improved? – December 3, 2015
Like This Video
0
4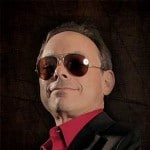 In this recording of our Windows 10 webinar from December 3, 2015 training,  security expert Mike Danseglio presents the enhanced security features of SmartScreen, Defender and BitLocker in Windows 10 and new features such as Biometric Identification, Microsoft Passport, Device Guard and more.

0
9
1
In this recorded Windows 10 training webinar from December 2, 2015, Windows Server instructor Rick Trader presents the deployment and management of Windows 10 Enterprise and the new Provisioning capability in Windows 10. Learn how to manage Windows 10 deployments using System Center Configuration Manager, Mobile Device Management and Intune. Also included in his presentation … Continue reading Windows 10 Managing, Deploying and Configuring – December 2, 2015

0
2
1
In this video, Windows Instructor Steve Fullmer presents the navigation and some of the new features associated with Windows 10 including Sysinternals Tools for Windows Client, Windows core concepts, exploring Process Explorer as well as some of the features that are not yet ready for prime time but will be released shortly in the future with Windows 10.

0
12
1
In this IT Security training video, Security expert Mike Danseglio (CISSP / CEH) will perform several malware investigations including rootkits, botnets, viruses, and browser toolbars.