Windows 10 Security – What's New and Improved? – December 3, 2015

Windows 10 Security – What's New and Improved? – December 3, 2015
Like This Video
0
84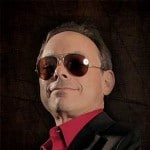 In this recording of our Windows 10 webinar from December 3, 2015 training,  security expert Mike Danseglio presents the enhanced security features of SmartScreen, Defender and BitLocker in Windows 10 and new features such as Biometric Identification, Microsoft Passport, Device Guard and more.

0
97
1
In this video, Windows Instructor Steve Fullmer presents the navigation and some of the new features associated with Windows 10 including Sysinternals Tools for Windows Client, Windows core concepts, exploring Process Explorer as well as some of the features that are not yet ready for prime time but will be released shortly in the future with Windows 10.

0
588
1
In this video we'll take a look at the basic desktop and navigation for Windows 10.

0
0
0
This post is from our recent three-part Windows 10 webinar series. You can watch the video replay of the entire Windows 10 webinars at the following links. Windows 10 Features and Navigation Windows instructor Steve Fullmer introduces the navigation and some of the new features associated with Windows 10 including Sysinternals Tools for Windows Client … Continue reading Windows 10 New Terminology