Windows 8.1 Network Location Services

Windows 8.1 Network Location Services
Like This Video
0
0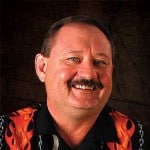 Learn how to configure Network Location Services (Public and Private) in Windows 8.1.
For instructor-led Windows 10 training classes, see our course schedule.
Rick Trader
Windows Server Instructor – Interface Technical Training
Phoenix, AZ


0
357
1
Configuring Navigation in a Publishing Site in a SharePoint Site that's in the Site Collection where the Publishing Feature has been activated, changes dramatically from that in a Collaboration Site.

0
2
0
In this IT Training video, Windows Server instructor Rick Trader demonstrated how to configure your network locations by using Windows 7.