Working with Switches inside the Cisco CCNA online labs

Working with Switches inside the Cisco CCNA online labs
Like This Video
0
8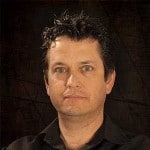 In this video, Cisco CCNA instructor Mark Jacob demonstrates how to hard code multiple switch trunks inside the Cisco ICND labs.
For instruct-led Cisco CCNA Certification classes, see our course schedule:


0
89
1
In this SharePoint training video, we will cover Navigation Controls in a Publishing Site. Typically, a Team Site is the Site using SharePoint Collaboration Tools and is used primarily with Collaboration.

0
359
1
Configuring Navigation in a Publishing Site in a SharePoint Site that's in the Site Collection where the Publishing Feature has been activated, changes dramatically from that in a Collaboration Site.