Adding and Removing Network Adapters in Windows Server 2016 Hyper-V
Adding and Removing Network Adapters in Windows Server 2016 Hyper-V
Like This Blog
0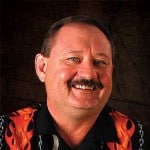 Have you ever found yourself in a situation with a production VM where you need to add a new NIC or replace a failed NIC.  Until now just like a physical computer you had to shutdown the VM to add or remove the NIC.
Now in Windows Server 2016 you can hot add and remove a NIC from a running VM.  There a few requirements that must be met.
Windows Server 2016 or Windows 10 Hyper-V Host
Generation 2 VMs
VM Configuration must be upgraded.
VM Guest either Windows or Linux operating systems.
Having this capability should make our lives easier as IT Admins when having to add or replace Network Adapters.
Until Next Time, RIDE SAFE!
Rick Trader
Windows Server Instructor – Interface Technical Training
Phoenix, AZ

0
473
3
In this Office 365 training video, instructor Spike Xavier demonstrates how to create users and manage passwords in Office 365.

0
365
1
In this recorded Windows 10 training webinar from December 2, 2015, Windows Server instructor Rick Trader presents the deployment and management of Windows 10 Enterprise and the new Provisioning capability in Windows 10. Learn how to manage Windows 10 deployments using System Center Configuration Manager, Mobile Device Management and Intune. Also included in his presentation … Continue reading Windows 10 Managing, Deploying and Configuring – December 2, 2015

4
462
3
In this IT Security training video, Security expert Mike Danseglio (CISSP / CEH) will perform several malware investigations including rootkits, botnets, viruses, and browser toolbars.