INTERFACE
REPLAY
Missed class for sickness, work/home interruptions? Or just want to study again? Rewatch your class with Replay!
When stuff happens…now you can Replay™
No problem. Recordings are available after each class day. Watch your class again with the click of a button. Whether you've missed part of the class or you just want to review, you can watch it again, right away, with Replay™. Questions? Call us at 602-266-8585.
After class is over, rewatch the
recording 24/7 with
Replay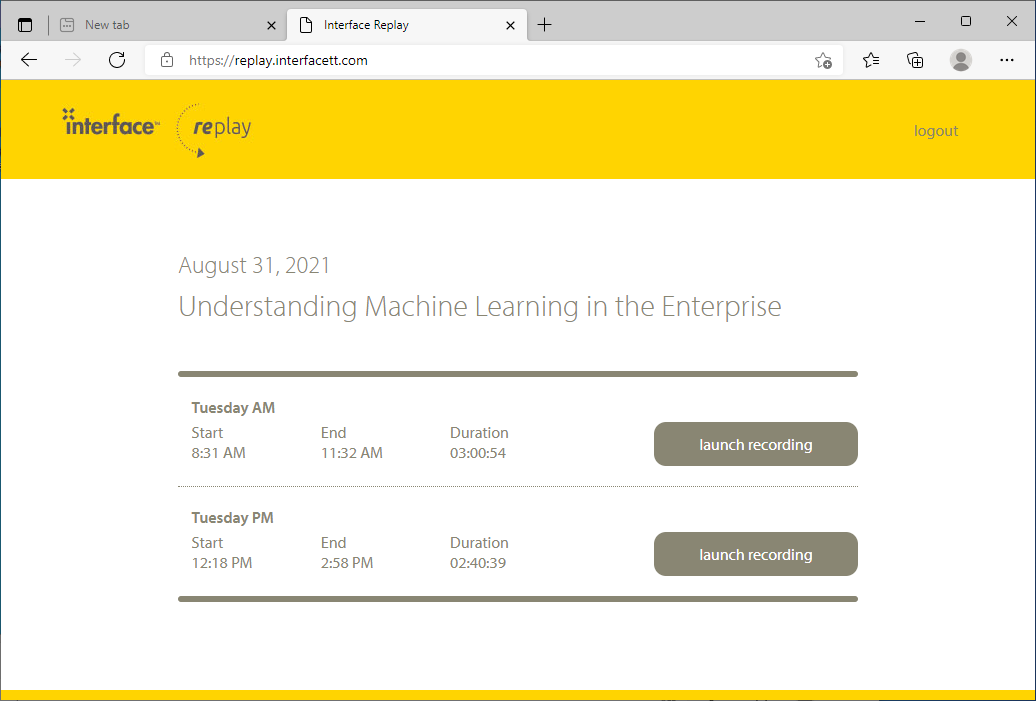 Attend live classes from anywhere on our
world-class
RemoteLive

platform