Binding and Unbinding File and Printer Sharing To Specific Adapters in Windows 10
Home
>
Blogs
>
Windows 10
> Binding and Unbinding File and Printer Sharing To Specific Adapters in Windows 10
Binding and Unbinding File and Printer Sharing To Specific Adapters in Windows 10
Like This Blog
1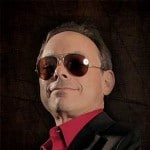 If you're like me, you have more than one network connection on your PC. For example, my desktop computer has two wired Ethernet adapters and one Wi-Fi adapter. And those are just the physical adapters… there are also virtual adapters for remote access and virtualization.
For instructor-led Windows 10 training, see our course schedule.
Some of these adapters are connected to internal resources, and some to external networks. And because I test and experiment with my PC, those connections change periodically.
To avoid exposing file shares to nefarious attackers, I need to be sure that the File and Printer Sharing service is only bound to the adapters that are on trustworthy networks. Sure, Windows Firewall does a good job of blocking ports based on network location. But disconnecting the service from specific network connections makes me even more comfortable.
This is how I change the binding of File and Printer Sharing for Microsoft Networks in Windows 10. The setting is somewhat hidden and difficult to locate, so you might want to bookmark this one.
First, fire up Control Panel. The old, classic Control Panel, not the Settings menu. I usually do this my pressing Windows + R, typing Control, and then pressing Enter.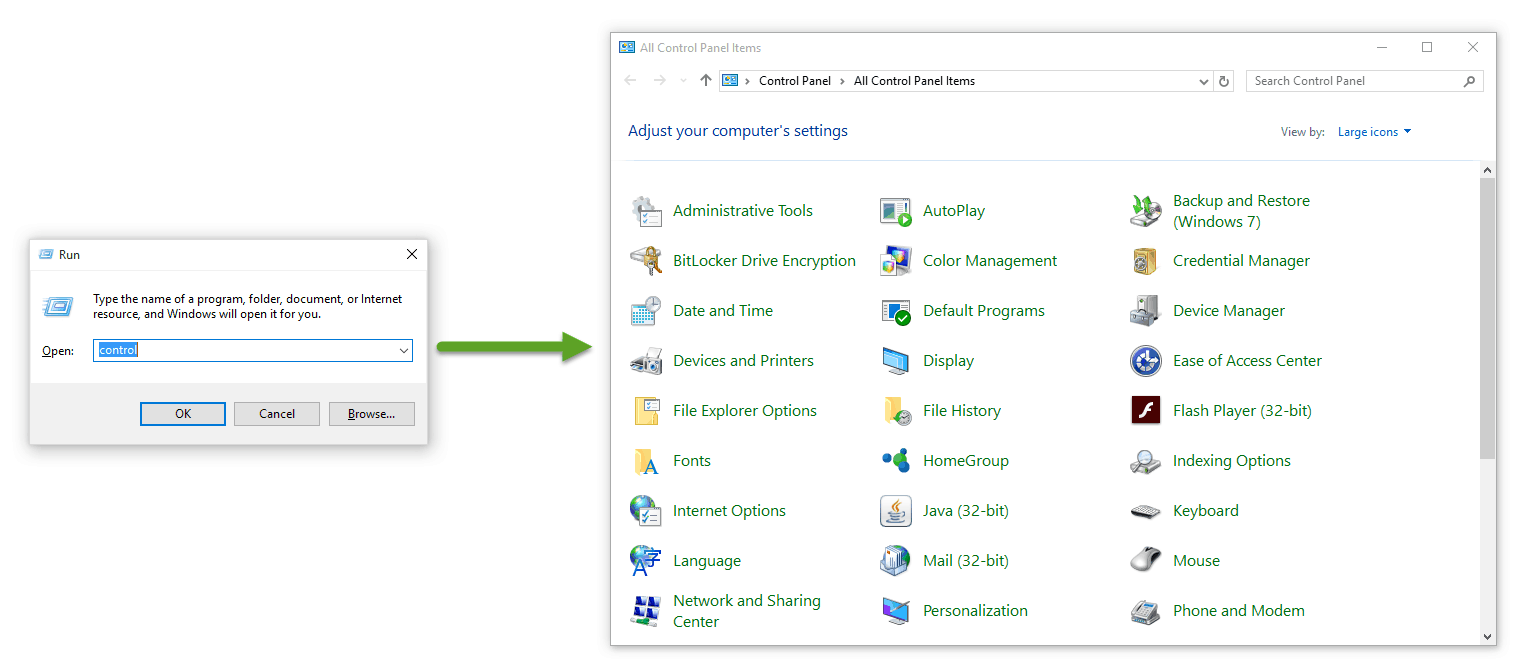 Next click on Network and Sharing Center.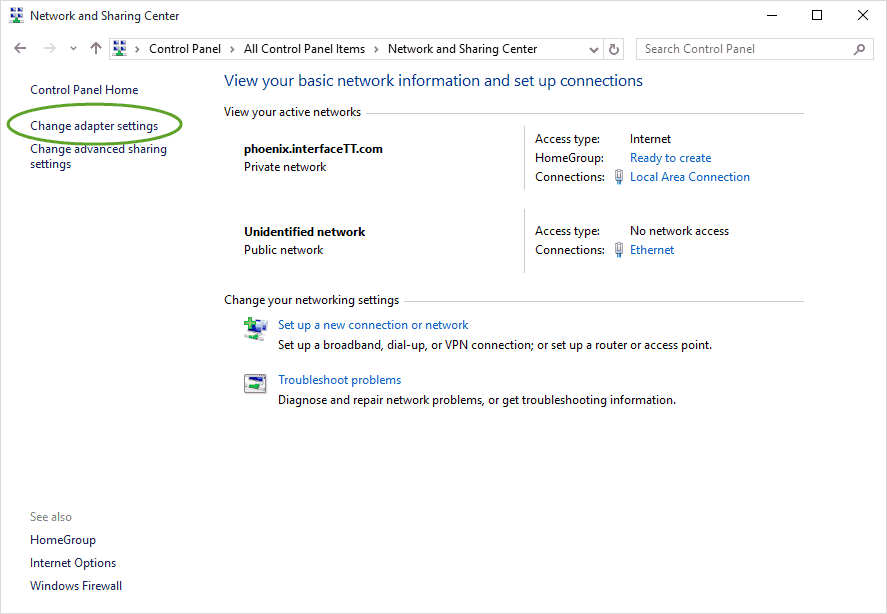 In Network and Sharing Center, in the left-hand column, click Change adapter settings. This will show you the Network Connections interface.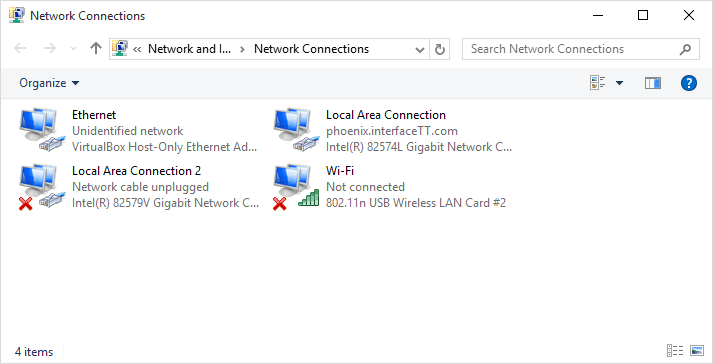 The option is here. But it's hidden. To unhide it, tap the Alt key. You'll see the menu bar unhide itself.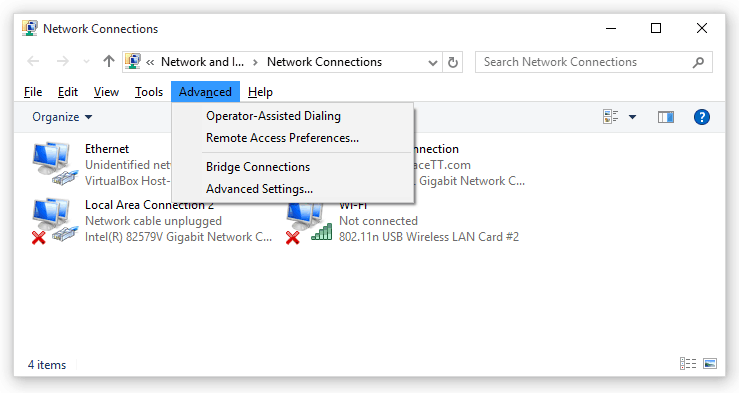 Now click the Advanced menu and you can select Advanced Settings. This shows you the Advanced Settings dialog.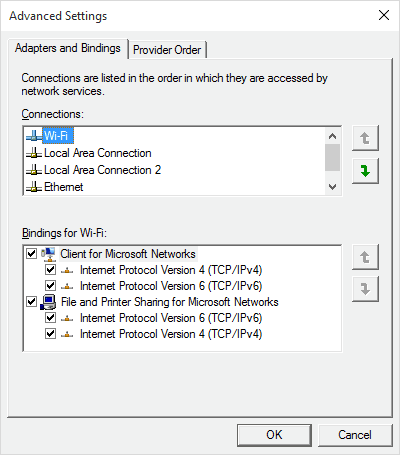 This is it! To bind or unbind File and Printer Sharing for Microsoft Networks, first click the connection that you want to modify. Then, under Bindings, check or uncheck the options. Checked is bound, unchecked is unbound. As you can see, you can bind to specific protocols like TCP/IPv6 and TCP/IPv4. Then click OK and you're done!
Enjoy!
Mike Danseglio – CISSP, MCSE, and CEH
Mike Danseglio teaches IT Security Training, Windows, System Center and Windows Server 2012 classes at Interface Technical Training. His classes are available in Phoenix, AZ and online with RemoteLive™.

0
668
1
This content is from our CompTIA Network + Video Certification Training Course. Start training today! In this video, CompTIA Network + instructor Rick Trader demonstrates how to use cable testers in network environments. Let's look at some tools that we can use to test our different cables in our environment. Cable Testers Properly Wired Connectivity … Continue reading Cable Testers and How to Use them in Network Environments


0
247
1
In this video, Cisco CCNA & CCNP instructor Mark Jacob shows how to troubleshoot OSPF Adjacency issues by showing the distance between routers with the show ip ospf neighbor command.