Business Intelligence (BI) from the Cloud: Feasible or Fantasy?
Business Intelligence (BI) from the Cloud: Feasible or Fantasy?
Like This Blog
0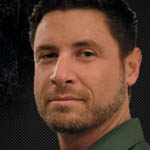 As both Business Intelligence and Cloud Computing continue to be the marketing buzzwords of our day, it's inevitable that the two would eventually come together. An increasing number of vendors are offering cloud-based business intelligence solutions, often targeting them squarely at the small- to medium-sized business (SMB).
Whatever you think of "the cloud," BI from the cloud is something you have to pay attention to if you're considering implementing a BI solution for your organization. Essentially, you're looking at a Software as a Service (SaaS) solution, not unlike SalesForce.com, which is arguably the poster child for cloud services. The advantages of a cloud-based BI solution are numerous:
You don't install or implement anything (well, almost – keep reading) in your own datacenter. You just "turn on" the service one day and you're up and running. Sort of.

You don't need to worry about outfitting the right kind of server with tons of memory, storage, and processors – the service provider handles it.

You don't need to know a thing about how to build a BI solution, because it's already built. You're buying a more-or-less "prepackaged" solution, in much the same way that you probably bought your accounting software and customer relationship management (CRM) software.

You will often be looking at a smaller – possibly zero – capital investment. Instead, you simply pay monthly or annual service fees based on your usage of the BI system.
That last bit is where you need to be careful: How is usage metered, and what will you pay for it? Some providers charge based on the number of users who will be utilizing the BI system; others charge based on how much data you're storing it in, while still others use some combination of these and possibly other factors. The cost factor is always the big warning point in a SaaS solution, because it isn't always as straightforward as the host-it-yourself solutions we're all used to.
Another point of caution – or at least an area where you need to educate yourself – revolves around the fact that BI systems, by definition, need to integrate pretty tightly with your datacenter, something SaaS solutions haven't typically needed to do. A cloud-based CRM solution, for example, may not need to integrate with any of your other back-end systems (although more of them are gaining the ability to do so). A BI system, by contrast, is useless if it can't access a wide range of your existing corporate data.
Today, cloud BI providers often achieve this integration by requiring some infrastructure to be deployed in your datacenter – often in the form of agents that collect data from your existing systems. Some BI providers are capable of collecting data from cloud-based storage, such as Windows Azure or Amazon's EC2/S3 infrastructure, but not many companies are storing their back-end data (things like sales figures and financials) in the cloud, yet. Some providers require you to do a traditional Extract, Transform, and Load (ETL) cycle to upload your data to their servers for analysis; others enable your live data to be connected to the BI system through agents, connectors, and other software components.
How your data gets to the cloud is the big question, and it's the main area where today's cloud BI vendors differentiate themselves. Make sure you really focus on that area of any solutions you're evaluating, along with the more obvious user functionality like dashboards, reports, scorecards, and the like.
Don Jones
PowerShell and SQL Instructor – Interface Technical Training
Phoenix, AZ

0
629
1
This content is from our CompTIA Network + Video Certification Training Course. Start training today! In this video, CompTIA Network + instructor Rick Trader teaches how to create Dynamic DNS zones in Network Environments. Video Transcription: Now that we've installed DNS, we've created our DNS zones, the next step is now, how do we produce those … Continue reading Creating Dynamic DNS in Network Environments

0
713
1
This content is from our CompTIA Network + Video Certification Training Course. Start training today! In this video, CompTIA Network + instructor Rick Trader demonstrates how to use cable testers in network environments. Let's look at some tools that we can use to test our different cables in our environment. Cable Testers Properly Wired Connectivity … Continue reading Cable Testers and How to Use them in Network Environments

0
272
2
In this video, Security Instructor Mike Danseglio demonstrates how to use BitLocker in Window 10 to secure files on a USB Flash drive that adhere to stricter data protection requirements as found inside Government entities. BitLocker 2-day instructor-led training is now available at Interface: BITLOCK: Planning and Deploying BitLocker Drive Encryption Training Video Transcription: Hi. … Continue reading Government Edition – Encrypting a USB Flash Drive in Windows 10