Changes to Windows Server 2016 Domain Name System (DNS)
Changes to Windows Server 2016 Domain Name System (DNS)
Like This Blog
0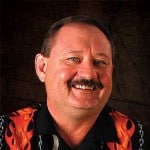 With the release of Windows Server 2016 there are a few new features available.  In this blog I will provide a list of the features and a brief description of each.  Check back for links to go into deeper detail and configuration "how to" for each feature.
6 New Features in Server 2016 Domain Name System (DNS)
1. DNS Policies.
You can now control how your DNS server handles queries based on DNS Policies that can be configured for different scenarios. There are different types of policies depending on the scenario (ie. Query Resolution, Recursion, Zone Transfer, Traffic Management).
2. IPv6 Root Hints.
When you install DNS IPv6 Root Hints will be populated natively without having to update it manually.
3. Response Rate Limiting (RRL).
RRL is used to prevent DNS amplification attacks against a local DNS server.
4. DNS – Based Authentication of Named Entities (DANE)
DANE prevents man in the middle attacks on your DNS server by using TLSA (Transport Layer Security Authentication) records to tell the DNS clients what Certificate Authority (CA) the should expect a certificate from for you AD DS structure.
5. Unknown Record Support.
Non Microsoft DNS servers have records that are not directly supported by a Microsoft DNS server. You can now add records which are not explicitly supported.
6. Extended Windows PowerShell Support.
There are new PowerShell cmdlets introduced.
As you can see there are a few new features Windows Server 2016 available.  In the upcoming weeks I will be blogging deeper into each of these features.  Along with how to configure each one.
Until Next Time, RIDE SAFE!
Rick Trader
Windows Server Instructor – Interface Technical Training
Phoenix, AZ

0
3703
0
Mark Jacob, Cisco Instructor, presents an introduction to Cisco Modeling Labs 2.0 or CML2.0, an upgrade to Cisco's VIRL Personal Edition. Mark demonstrates Terminal Emulator access to console, as well as console access from within the CML2.0 product. Hello, I'm Mark Jacob, a Cisco Instructor and Network Instructor at Interface Technical Training. I've been using … Continue reading A Simple Introduction to Cisco CML2

0
557
1
This content is from our CompTIA Network + Video Certification Training Course. Start training today! In this video, CompTIA Network + instructor Rick Trader teaches how to create Dynamic DNS zones in Network Environments. Video Transcription: Now that we've installed DNS, we've created our DNS zones, the next step is now, how do we produce those … Continue reading Creating Dynamic DNS in Network Environments