How to Display Blanks as Zeros in a SSRS Report
How to Display Blanks as Zeros in a SSRS Report
1
4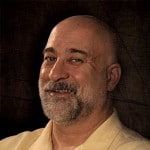 Some of the cells in this SSRS matrix report are blank: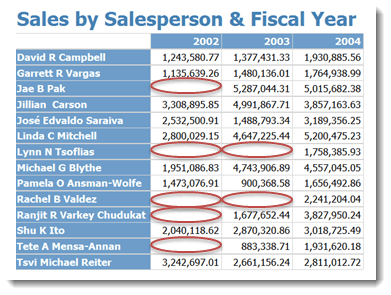 To display zeros instead, we will use two functions:
1.
IsNothing

(

<

Val2Check

>

)

returns

a

True

of

Val2Check

is

Null

;

otherwise

,

it

returns

False
2.
IIF

(

<

Test

>

,

<

IfTrue

>

,

<

IfFalse

>

)

return

<

IfTrue

>

if

<

Test

>

is

True

;

otherwise

,

it

returns

<

IfFalse

>
In the design of the matrix, right-click on the textbox containing the values in question, then select Expression… to edit the expression underlying the textbox.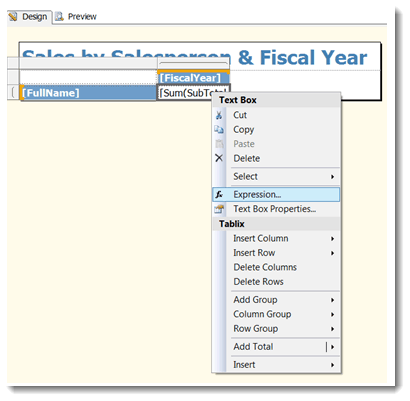 Type the following expression in the Expression dialog: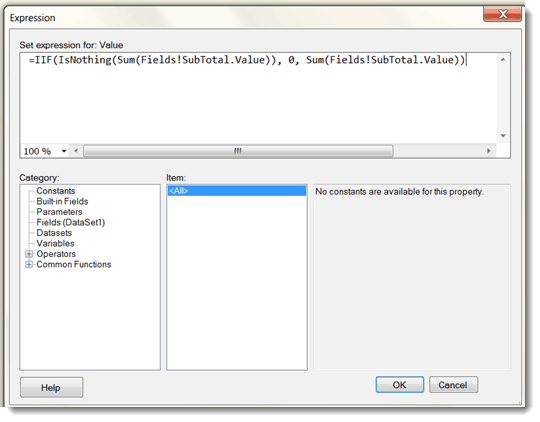 The expression says that if SUM(Fields!SubTotal.Value) is Null (the IsNothing() function that it is in returns a True if it is Null and a Fales if it isn't), then a zero is returned by the expression; otherwise the SUM(Fields!SubTotal.Value) is used.
Click OK and preview the report again. Notice that zeros are now present in what used to be the blank cells.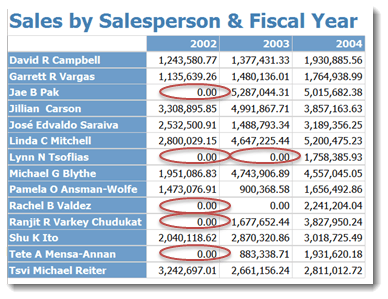 Enjoy!
Peter Avila
SQL Server Instructor – Interface Technical Training
Phoenix, AZ

0
68
0
In this video, PowerShell instructor Jason Yoder shows how to add Methods (PSMethod) to your code using free software that's added into the PSObject. For instructor-led PowerShell courses, see our course schedule. Microsoft Windows PowerShell Training Download the Building Methods PowerShell script</a> used in this video. <# ╔══════════════════════════════════════════════════════════════════════════════╗ ║ ║ ║ Building Methods ║ ╟──────────────────────────────────────────────────────────────────────────────╢ … Continue reading How to Build in a PSMethod to your PowerShell Code


0
247
1
In this video, Cisco CCNA & CCNP instructor Mark Jacob shows how to troubleshoot OSPF Adjacency issues by showing the distance between routers with the show ip ospf neighbor command.