Exploits Against Legacy Encryption – A Conversation with Cisco
Exploits Against Legacy Encryption – A Conversation with Cisco
Like This Blog
1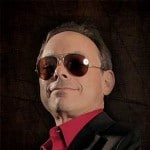 You should already realize that you cannot just change your standard encryption algorithms and key lengths on a moment's notice. Those are decisions that you made after careful research and testing. So while you might have some cryptography in place that isn't the latest and greatest Elliptic Curve or Quantum Cryptography fad, you're confident that it adequately protects your assets.
Or at least you selected cryptography that protected against known attacks when you selected it. And that's the problem. Attackers never stop looking for exploits, be they weaknesses in the algorithm, attackable key sizes, or using Moore's Law to simply brute force the math.
At the RSA Conference I had the pleasure of discussing a new type of possible attack against legacy encryption with Cisco Fellow David McGrew. He explains the potential weakness of 64-bit block ciphers including the American Data Encryption Standard (DES) and Triple-DES algorithms as well as the Soviet GOST 28147-89.
David and I we discuss the potential attacks as well as the fact that Triple-DES, or 3DES, is actually a 168-bit block cipher that uses three iterations of DES. Because 3DES is frequently used in IT today that topic is especially interesting. In fact, if your infrastructure supports mobile platforms like Apple iOS or Google Android, you probably have 3DES implemented right now. That makes watching this video even more important for you.
Check out the video of myself with David McGrew.
Be well and be safe!
Mike Danseglio -CISSP / CEH
Interface Technical Training – Technical Director and Instructor

0
3804
0
Mark Jacob, Cisco Instructor, presents an introduction to Cisco Modeling Labs 2.0 or CML2.0, an upgrade to Cisco's VIRL Personal Edition. Mark demonstrates Terminal Emulator access to console, as well as console access from within the CML2.0 product. Hello, I'm Mark Jacob, a Cisco Instructor and Network Instructor at Interface Technical Training. I've been using … Continue reading A Simple Introduction to Cisco CML2

0
694
1
This content is from our CompTIA Network + Video Certification Training Course. Start training today! In this video, CompTIA Network + instructor Rick Trader demonstrates how to use cable testers in network environments. Let's look at some tools that we can use to test our different cables in our environment. Cable Testers Properly Wired Connectivity … Continue reading Cable Testers and How to Use them in Network Environments

0
4292
4
In this video, Cisco CCNA instructor Mark Jacob shows how to create a Login and Message of the Day (MOTD) banners in Cisco IOS. The Banner is an interesting feature of the Cisco IOS. You could probably get by without it, but in a commercial environment you want to have it.