How MAC Addresses Are Assigned to Devices
How MAC Addresses Are Assigned to Devices
Like This Blog
0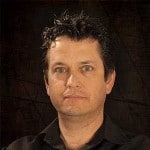 This post is from our Cisco CCNA Training Course.
Instructor Mark Jacob was presenting a Q&A Session in our ICND1 CCNA class and answered a question regarding MAC Adresses and when they get associated to devices.
---
Transcription:
The OUI is an abbreviation that stands for Organizationally Unique Identifier. "What organization?" you might ask. Let's take a look.
I'll launch a command prompt on this very box and let's take a look at what we can find out about it.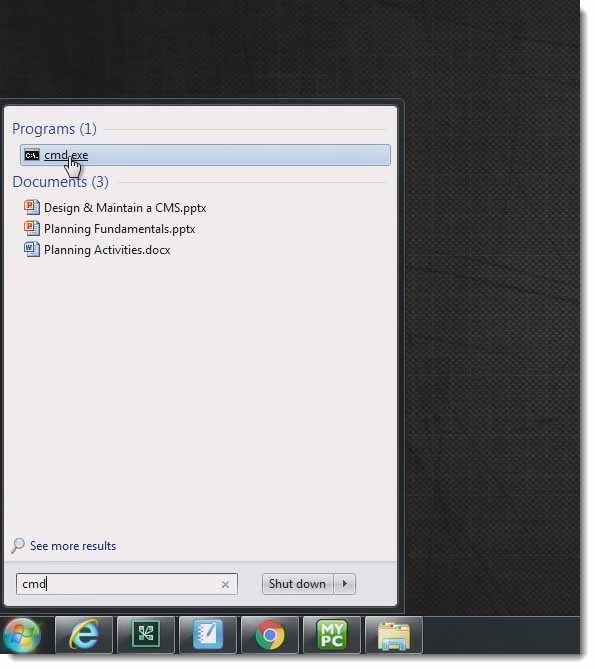 I'm going to do ipconfig/all.
If I launch the command prompt and take a look at ipconfig/all, you'll notice that part of the output right here, shows a physical address.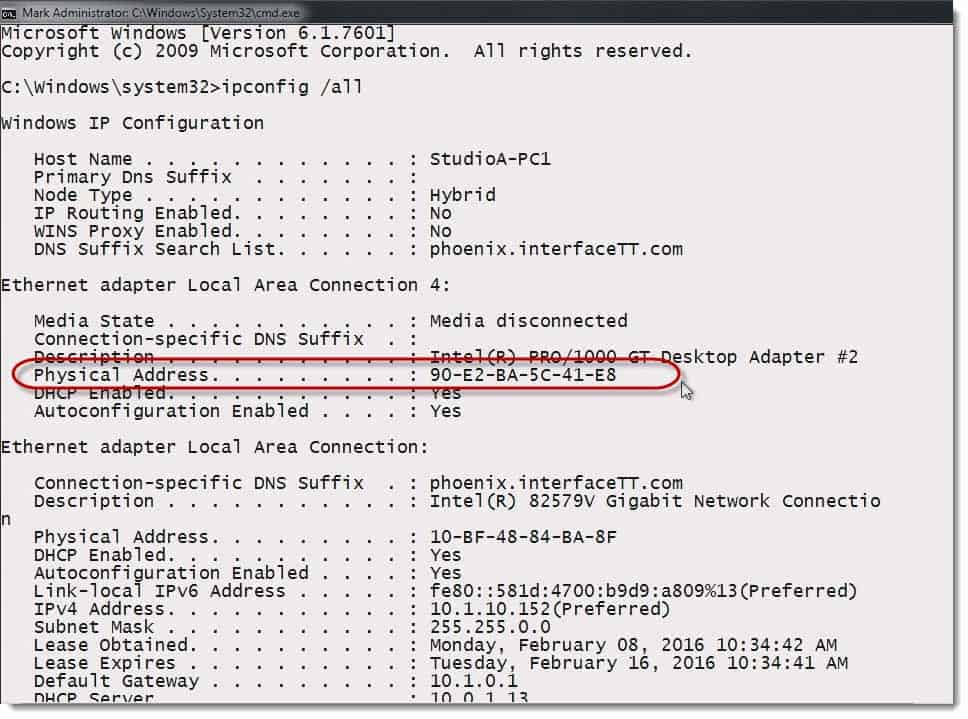 It starts off with 90e2ba. Let's take a mental note of that for future reference.
What I want to do is launch a browser. And go to your search engine of choice. I want to find OUI, MAC address vendor. I'll go ahead and use Wireshark OUI Lookup Tool.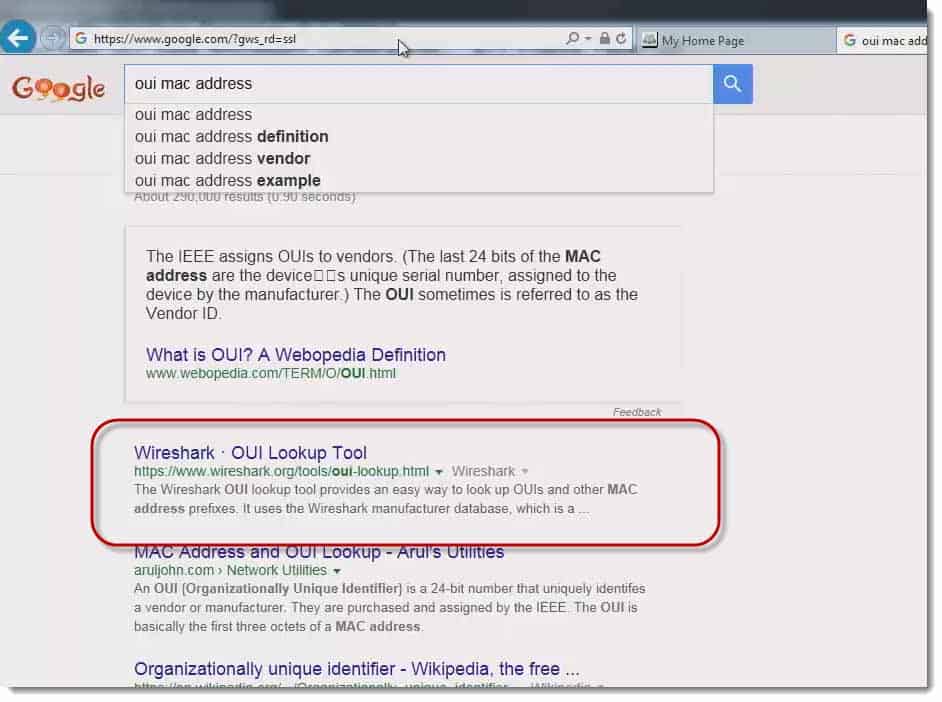 I'll paste in here what I copied, the 90e2ba, and find it.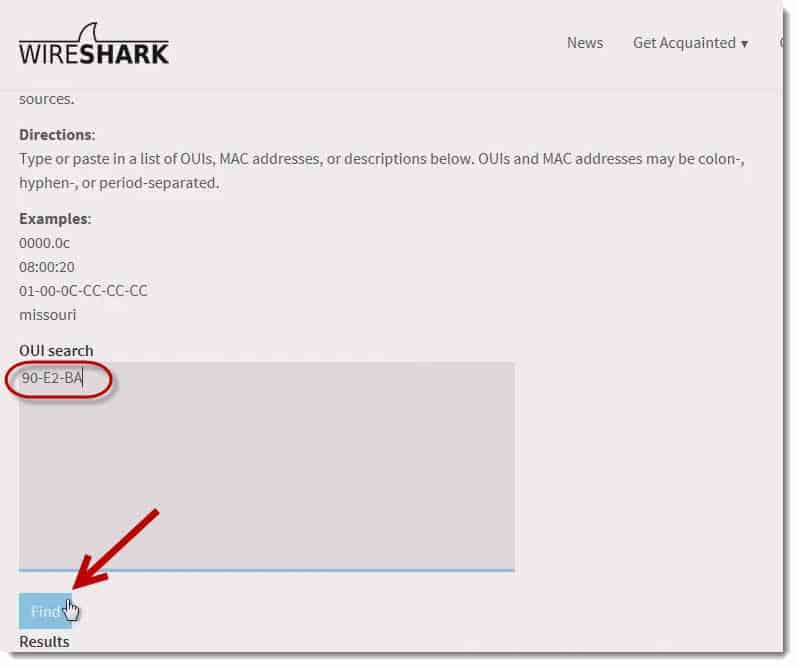 Go down and notice what it says here, Intel is the OUI, Organizationally Unique Identifier.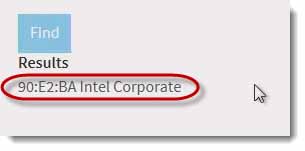 If I go back to my command prompt, you'll notice that they happen to agree because my machine also tells me that MAC address is owned by ‑‑ or manufactured by at least ‑‑ Intel.

It turns out the roundabout answer is the OUI is something that's owned. It's like an address space that's owned by somebody. Somebody registers it, in this case Intel. They said, "All right, the first half of this MAC address, the first 24 bits, that's Intel."
The other half is like a serial number. In fact, Intel will look at the remaining numbers, the other 24 bits, start at the bottom and incrementing by one, start consuming the other half of the MAC address space.
How is it put on the device? If you think all the way back to the manufacturing process, as the individual device, in this case, let's say it's the network adapter. As it's manufactured, the MAC address is burned into its permanent memory PROM / EEPROM and permanently stored there so that even once this device is out on the market, that MAC address is part of it.
There's software out there that will allow you to manipulate your MAC address, make it whatever you want. The bottom line answer is it's put there when the device is made.
Mark Jacob
Cisco and CompTIA Network + Instructor – Interface Technical Training
Phoenix, AZ

0
3859
0
Mark Jacob, Cisco Instructor, presents an introduction to Cisco Modeling Labs 2.0 or CML2.0, an upgrade to Cisco's VIRL Personal Edition. Mark demonstrates Terminal Emulator access to console, as well as console access from within the CML2.0 product. Hello, I'm Mark Jacob, a Cisco Instructor and Network Instructor at Interface Technical Training. I've been using … Continue reading A Simple Introduction to Cisco CML2

0
713
1
This content is from our CompTIA Network + Video Certification Training Course. Start training today! In this video, CompTIA Network + instructor Rick Trader demonstrates how to use cable testers in network environments. Let's look at some tools that we can use to test our different cables in our environment. Cable Testers Properly Wired Connectivity … Continue reading Cable Testers and How to Use them in Network Environments

0
272
2
In this video, Security Instructor Mike Danseglio demonstrates how to use BitLocker in Window 10 to secure files on a USB Flash drive that adhere to stricter data protection requirements as found inside Government entities. BitLocker 2-day instructor-led training is now available at Interface: BITLOCK: Planning and Deploying BitLocker Drive Encryption Training Video Transcription: Hi. … Continue reading Government Edition – Encrypting a USB Flash Drive in Windows 10