How to Span Two Monitors with One Background Image in Windows 10
How to Span Two Monitors with One Background Image in Windows 10
1
1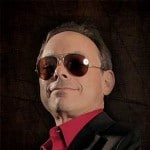 Windows 10 is quite an impressive operating system. It's fast, it runs all of my old apps (even my retro games!), and it has tons of security improvements. It's even got some nice user interface improvements, one of which I want to describe in this article.
Many people use two (or more) monitors. I love having two monitors, it really helps improve productivity when I'm writing, researching, or editing content. One source of frustration has been the desktop background image. I prefer to have one background image that spans both monitors, but some versions of Windows have not supported this configuration.
Luckily Windows 10 has built-in support for using a single background image across multiple monitors. There are a couple of tricks that make it look great. Here's how I recommend that you do it:
First, I figure out my cumulative monitor resolution. For example, I have two 1920×1080 monitors sitting side-by-side, so I add the width of the monitors together but use the height of one.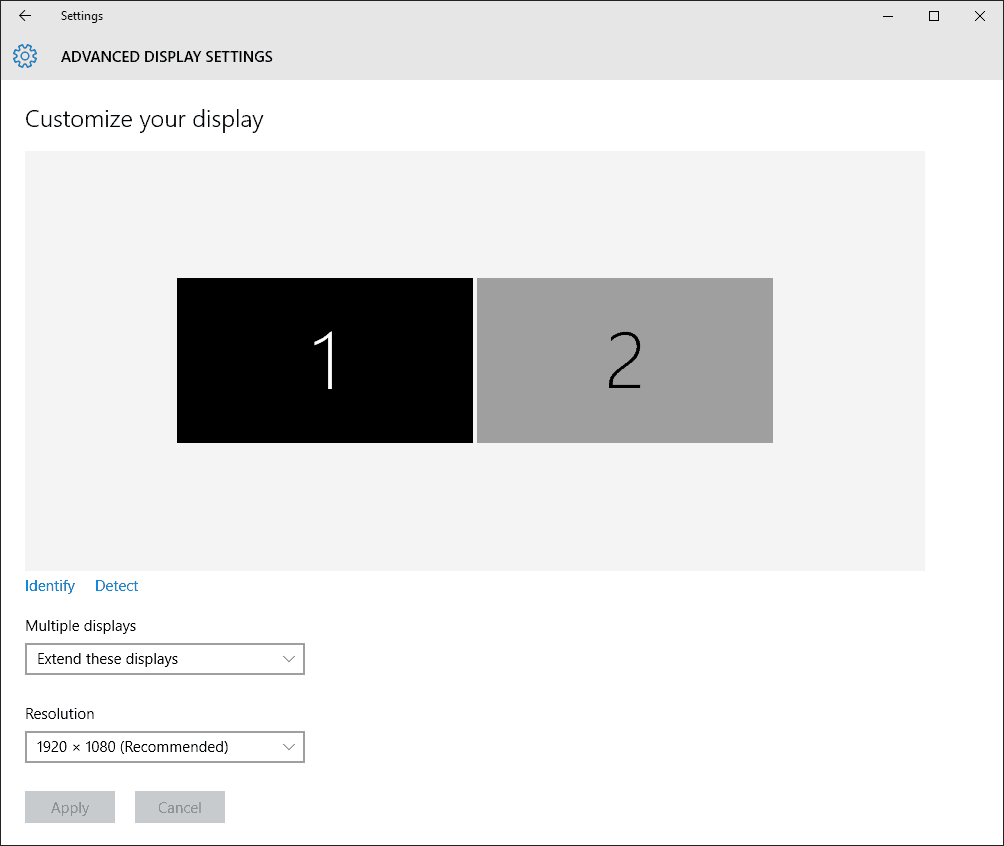 This makes my cumulative resolution 3840×1080.
Next, I point my browser at images.google.com. You've probably heard of Google before.
I search for the background theme I'm interested in. For example, I searched for dragons.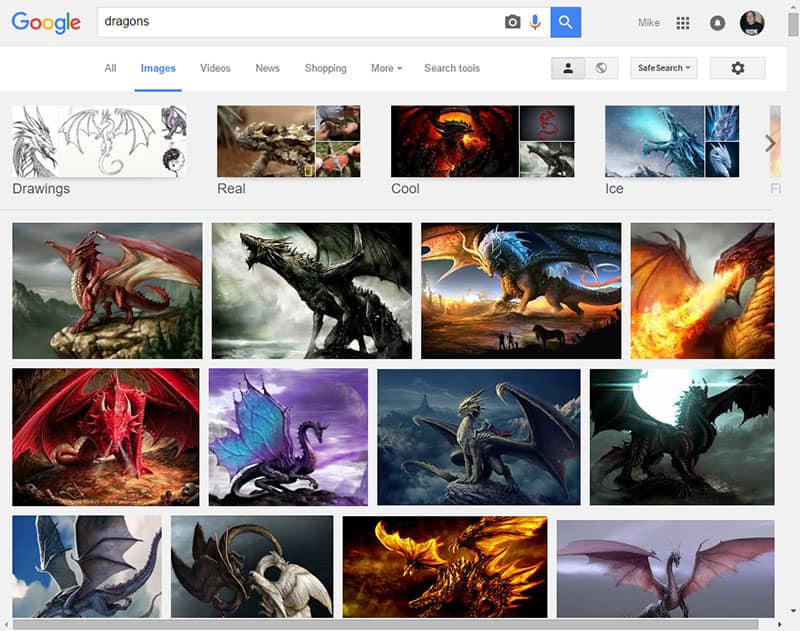 Lots of dragons to choose from! But I want dragon that will look great across two monitors. So I click Size and then click Exactly.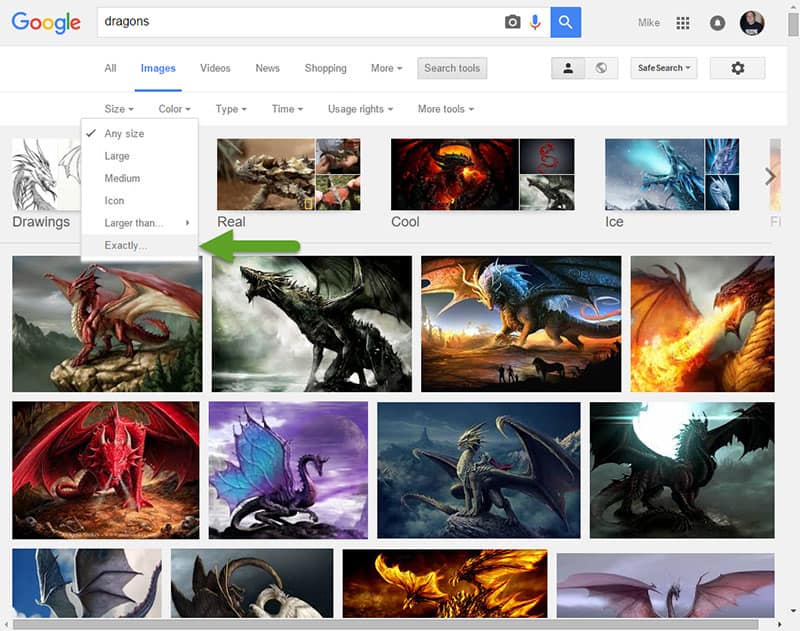 This lets me type in my resolution. I use the cumulative resolution from earlier of 3840×1080. Now Google Images narrows my choices to dragon themed images that are exactly the right size for my background.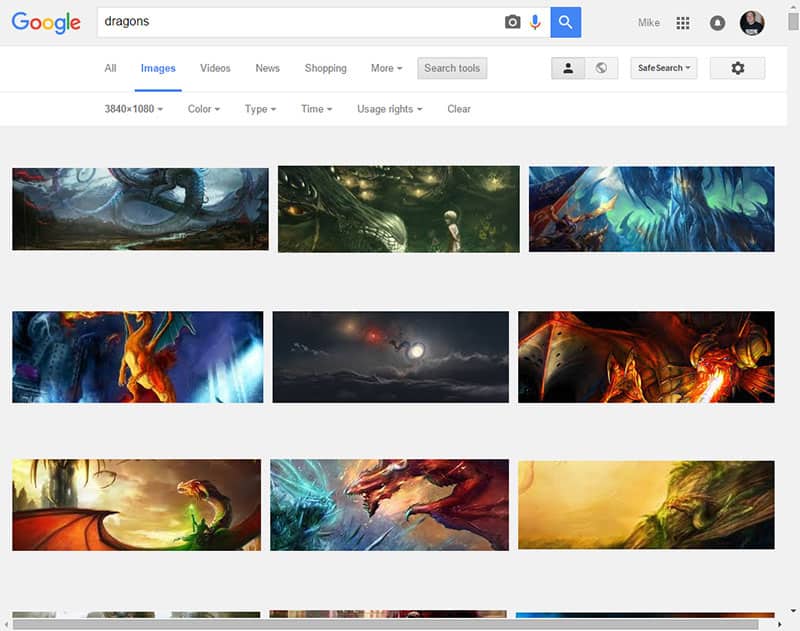 Next I save the image to a local folder. It doesn't really matter which folder.
Then I launch the Settings app and click Personalization. For Background I choose Picture and then click Browse. I browse to my awesome dragon picture and click OK.
Finally, under Choose a fit, I click Span. This is the important detail. Span looks amazing if the picture is exactly the right size so there's no cropping or scaling (get it?! Dragons, scaling?!?!)
That's all it takes! I hope you enjoy this feature.
Enjoy!
Mike Danseglio – CISSP, MCSE, and CEH
Mike Danseglio teaches IT Security Training, Windows, System Center and Windows Server 2012 classes at Interface Technical Training. His classes are available in Phoenix, AZ and online with RemoteLive™.

0
3661
0
Mark Jacob, Cisco Instructor, presents an introduction to Cisco Modeling Labs 2.0 or CML2.0, an upgrade to Cisco's VIRL Personal Edition. Mark demonstrates Terminal Emulator access to console, as well as console access from within the CML2.0 product. Hello, I'm Mark Jacob, a Cisco Instructor and Network Instructor at Interface Technical Training. I've been using … Continue reading A Simple Introduction to Cisco CML2

0
654
1
This content is from our CompTIA Network + Video Certification Training Course. Start training today! In this video, CompTIA Network + instructor Rick Trader demonstrates how to use cable testers in network environments. Let's look at some tools that we can use to test our different cables in our environment. Cable Testers Properly Wired Connectivity … Continue reading Cable Testers and How to Use them in Network Environments