How to use Enterprise Mode Site List Manager in Windows 10 and Windows 7
Home
>
Blogs
>
Windows 10
> How to use Enterprise Mode Site List Manager in Windows 10 and Windows 7
How to use Enterprise Mode Site List Manager in Windows 10 and Windows 7
1
3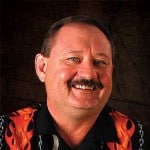 If you are going to be configuring Enterprise Mode for IE11 (EMIE) you will need to download and use Enterprise Mode Site List Manager.  First off there are 2 versions of the tool, if you are running Windows 7 or Windows 8.1 you must use version 1 (v.1) of the tool and if you are running Windows 10 you must use version (v.2) of the tool.  In this blog I will be downloading and using the version for Windows 7 and Windows 8.1.  The version for Windows 10 installs and works the same as v.1. For more on Enterprise Mode, see What is Enterprise Mode for Internet Explorer 11 and How to Enable It.
For instructor-led training classes, see our complete schedule. 
Download and install the appropriate tool.
After downloading, install the tool by running the downloaded .MSI, click Next.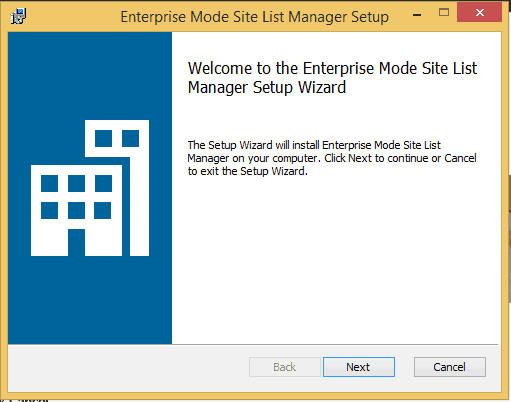 Accept the License Agreement and click Next.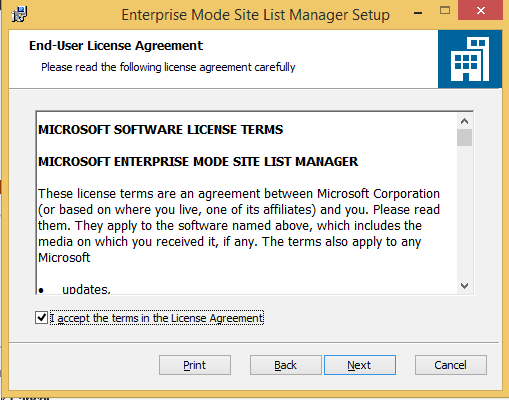 Choose your Destination Folder and click Next.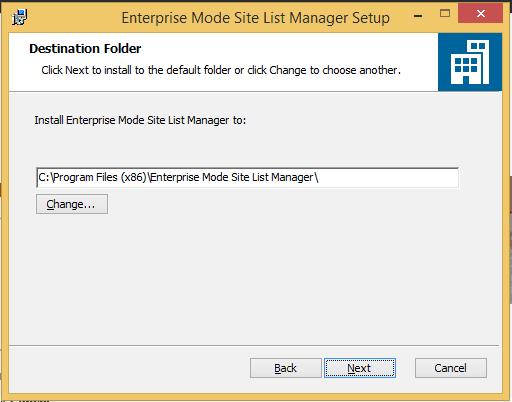 On the Ready to install page, click Install, if UAC prompts for approval click Yes.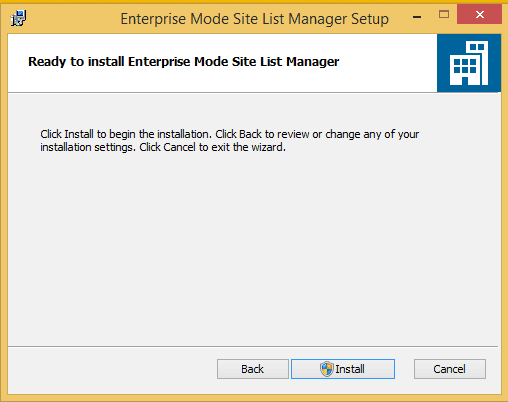 Click Finish.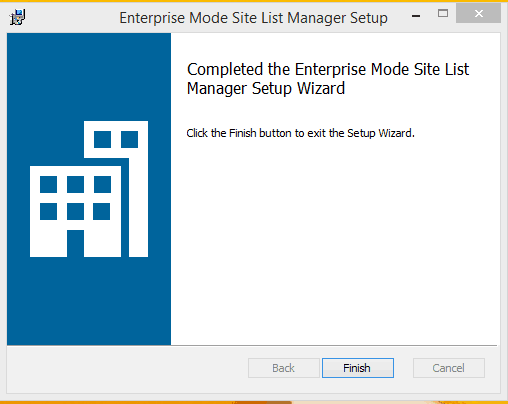 Using the Enterprise Mode Site List Manager.
Launch Enterprise Mode Site List Manager. Figure 1 is from v.1 and Figure 2 is from v.2.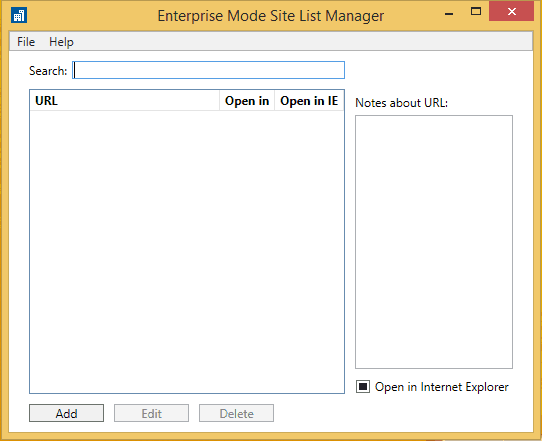 Figure 1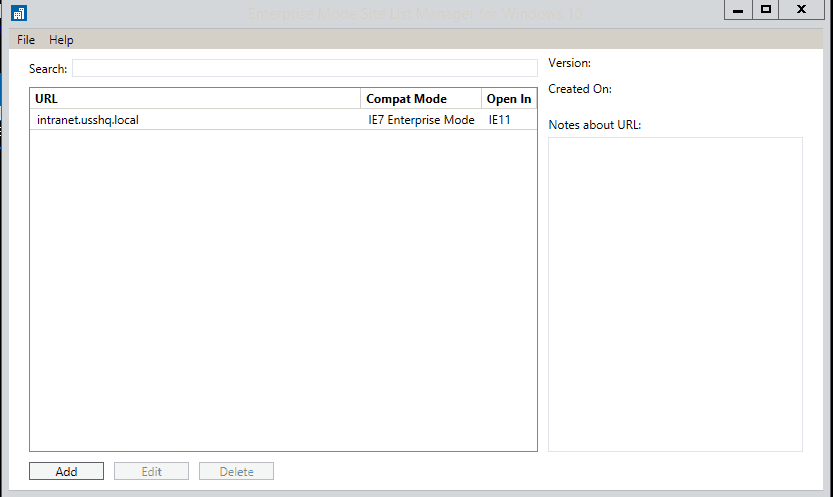 Figure 2
To add a website click Add. Figure 3 is from v.1 and Figure 4 is from v.2.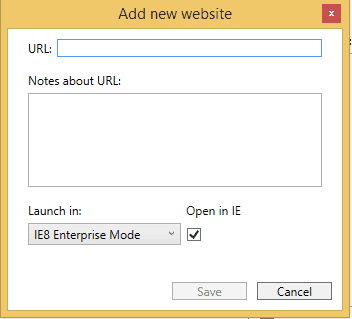 Figure 3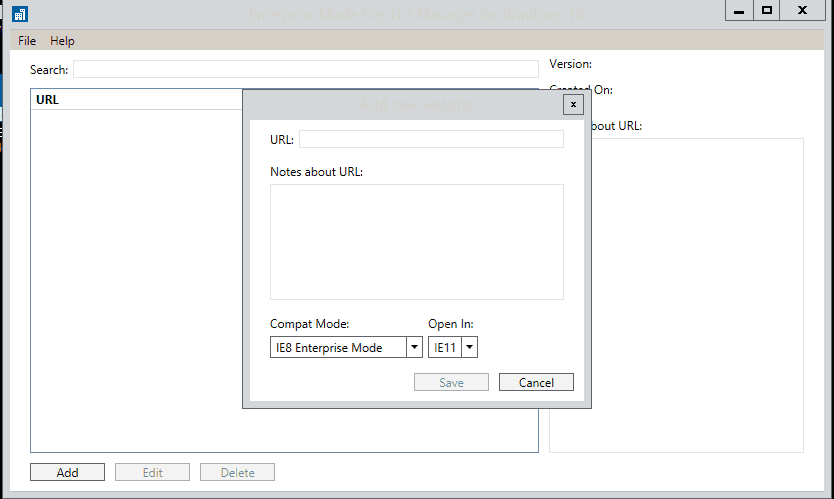 Figure 4
Note: Here is where the difference is between v.1 and v.2, in v.2 the Open in drop down box has and option for the MSEdge along with IE 11.
Type in the URL for the desired website.
Note:  Do not include HTTP:// or HTTPS:// to the URL.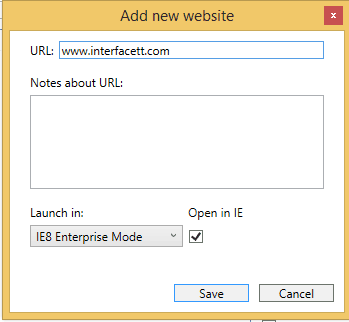 In the Launch in area use the down carrot to choose your desired IE mode.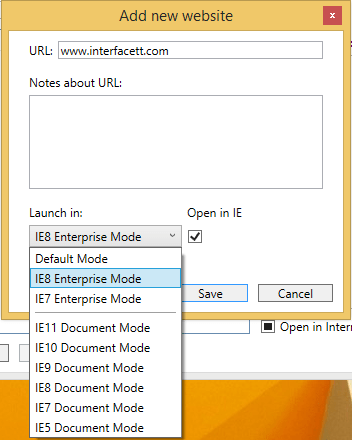 After you have added all of your desired websites click File, then Save to XML. I saved my file to the desktop.
This file will need to be accessible to your users when they launch IE at their desktops. I will GPO to deploy the file to my users.  Refer to the following link to get the steps on how to accomplish:  What is Internet Explorer 11 Enterprise Mode.
Until next time, RIDE SAFE!!
Rick Trader
Windows Server Instructor – Interface Technical Training
Phoenix, AZ

0
74
0
In this video, you will gain an understanding of Agile and Scrum Master Certification terminologies and concepts to help you make better decisions in your Project Management capabilities. Whether you're a developer looking to obtain an Agile or Scrum Master Certification, or you're a Project Manager/Product Owner who is attempting to get your product or … Continue reading Agile Methodology in Project Management

0
168
1
In this Office 365 training video, instructor Spike Xavier demonstrates how to create users and manage passwords in Office 365.

2
271
3
In this IT Security training video, Security expert Mike Danseglio (CISSP / CEH) will perform several malware investigations including rootkits, botnets, viruses, and browser toolbars.