Making Icon Overlays Appear In Windows 7 and Windows 10
Making Icon Overlays Appear In Windows 7 and Windows 10
Like This Blog
3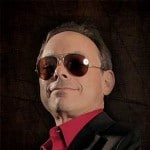 I use a ton of file synchronization applications across my desktops and laptops. Sure, I could consolidate, but it's not really practical for me to have a single app. I keep work data synchronized with one app, home data with another, media with a third, a freelance job data with a fourth, and so on.
For instructor-led Windows 7 and Windows 8 training, see our complete course schedule.
Most of the file sync apps including Box, Dropbox, Cloud Sync, Sugar Sync, and OneDrive are designed to visually indicate when files are synchronized by putting a little indicator over the file. That overlay is usually helpful so I can tell at a glance which files are synchronized.
For example, here are a few MP3s on my hard disk.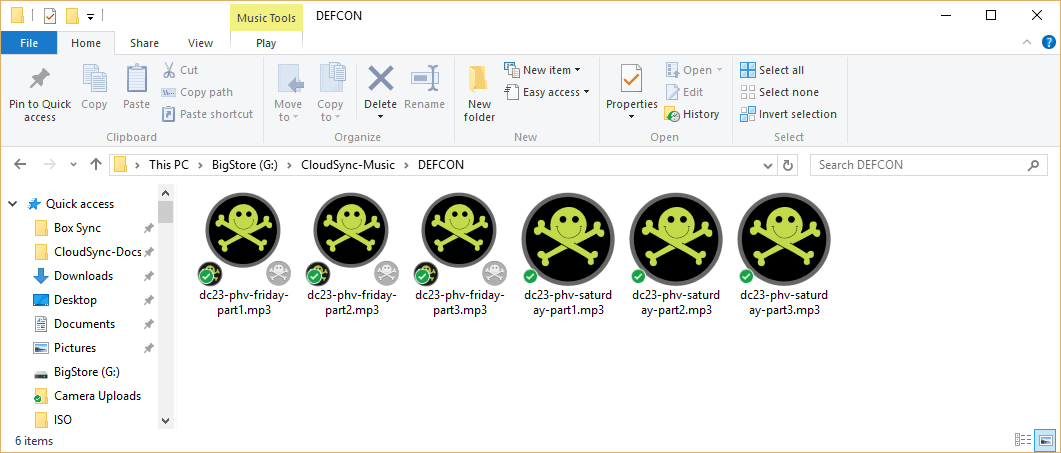 See the green check overlay? That's how I know that Cloud Sync has synchronized these files.
This is really great… until more than two sync apps are running. At that point some of the overlays stop showing up entirely. That can be really frustrating.
After some research I found that Windows 7 and 10 have a hard limit of 15 overlays. There's a list in the registry, and no matter how many apps install overlays, only the first 15 are used. The rest are ignored.
So to solve this problem I first had to decide which overlays I want to see. Then I had to change the list to make those overlays the first 15 in the list. Here's how you can change the list to suit your own needs.
First open the Registry Editor. You can press Windows + R, type regedit, and press Enter.
Navigate to HKEY_LOCAL_MACHINE\SOFTWARE\Microsoft\Windows\CurrentVersion\Explorer\ShellIconOverlayIdentifiers. This is the list of installed icon overlays.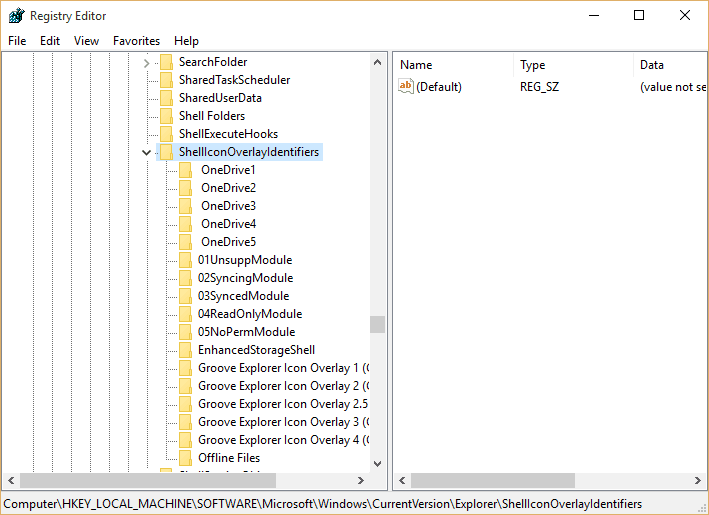 Identify the icon overlays you want to see. For each of them, right-click the key and choose Rename like I'm showing here.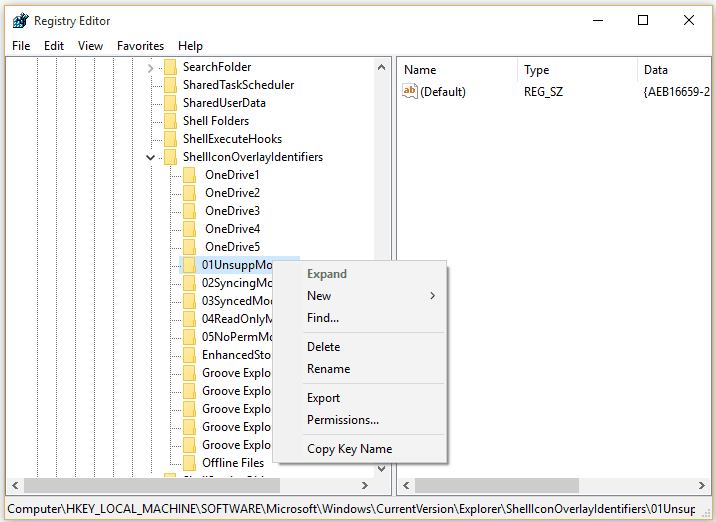 Now insert a space in front of the name. That will bump it to the top of the list.
When you're finished, close Regedit and restart the PC. You're finished! The icons you want to see are now visible again. Just remember that no more than 15 can be shown.
Enjoy!
Mike Danseglio – CISSP, MCSE, and CEH
Mike Danseglio teaches IT Security Training, Windows, System Center and Windows Server 2012 classes at Interface Technical Training. His classes are available in Phoenix, AZ and online with RemoteLive™.
Category
Windows 10
,
Windows 7
Tags
Box, Cloud Sync, Dropbox, HKEY_LOCAL, Icon Overlays, Icons Windows 10, Icons Windows 7, OneDrive, regedit, Sugar Sync

0
64
0
In this video, you will gain an understanding of Agile and Scrum Master Certification terminologies and concepts to help you make better decisions in your Project Management capabilities. Whether you're a developer looking to obtain an Agile or Scrum Master Certification, or you're a Project Manager/Product Owner who is attempting to get your product or … Continue reading Agile Methodology in Project Management

0
117
1
In this Office 365 training video, instructor Spike Xavier demonstrates how to create users and manage passwords in Office 365.

2
219
2
In this IT Security training video, Security expert Mike Danseglio (CISSP / CEH) will perform several malware investigations including rootkits, botnets, viruses, and browser toolbars.