Nested virtualization in Windows 10 – What Is It and How to Enable It
Home
>
Blogs
>
Windows 10
> Nested virtualization in Windows 10 – What Is It and How to Enable It
Nested virtualization in Windows 10 – What Is It and How to Enable It
1
1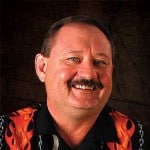 First off what is nested virtualization?  Nested virtualization is the ability to run Hyper-V inside of a virtualized machine.  This will allow you to install a physical host with the Hyper-V role installed and then create a virtual machine (VM) and install Hyper-V which in turn will allow you to run additional VMs.
For instructor-led Windows Server 2016 training, see our course schedule.
For Microsoft Windows Server 2016, see Nested Virtualization in Windows Server 2016.
There are few prerequisites that must be met before nested virtualization is supported.  There is both operating system and Hyper-V setting that must be configured.  These settings are as follows:
Must be running Windows 10 Build 10565 or later.
The host and nested VM must be running the same build of Win 10.
Min 4GB RAM on the host.
Dynamic RAM must be disabled on the nested VM.
No Checkpoints can be made on the nested VM. (desired to checkpoint hosted VM in the nested VM must be running version 8 of the VM)
MAC Address Spoofing has to be enable on the nest VM NIC or a NAT Virtual Switch has to be created.
Once the VM has been configured to be a nested VM it no longer supports live migrations.
How to enable nested virtualization:
Create a hosted VM running the same operating system as the physical host. Then power it off.
Configure the host to support nested virtualization:

Use one of the following PowerShell Cmdlets:
Set-VMProcessor -VMName <VMName> -ExposeVirtualizationExtensions $true
Invoke-WebRequest https:/raw.githubusercontent.com/Microsot/Virtualization-Documentation/maste/hyperv-tools/nested/Enable-NestedVm.ps1 –Outfile ~/enable-NestedVm.ps1 ~Enable-NestedVm.ps1 –VmName <VMName>
Note:  The second cmdlet downloads a script from githubusercontent.com and then executes it.
Turn on the nested VM and you are ready to start creating VMs in your nested environment.
Until next time, RIDE SAFE!
Rick Trader
Windows Server Instructor – Interface Technical Training
Phoenix, AZ

0
351
1
In this recorded Windows 10 training webinar from December 2, 2015, Windows Server instructor Rick Trader presents the deployment and management of Windows 10 Enterprise and the new Provisioning capability in Windows 10. Learn how to manage Windows 10 deployments using System Center Configuration Manager, Mobile Device Management and Intune. Also included in his presentation … Continue reading Windows 10 Managing, Deploying and Configuring – December 2, 2015

0
75
1
In this video, Windows Instructor Steve Fullmer presents the navigation and some of the new features associated with Windows 10 including Sysinternals Tools for Windows Client, Windows core concepts, exploring Process Explorer as well as some of the features that are not yet ready for prime time but will be released shortly in the future with Windows 10.

3
422
3
In this IT Security training video, Security expert Mike Danseglio (CISSP / CEH) will perform several malware investigations including rootkits, botnets, viruses, and browser toolbars.