PMI Changes to the Registered Education Provider (PMI-REP) program – and what it means to you!
PMI Changes to the Registered Education Provider (PMI-REP) program – and what it means to you!
Like This Blog
0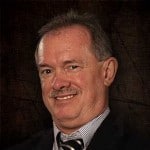 The Project Management Institute announced far reaching changes to their PMI-REP program on November 11, 2019. The announcement, and subsequent information, follows education community responses to PMI exam and PMBOK® change initiatives.
As project managers we are aware that major change is typically perceived as a shock to the system, even if the goal and eventual outcome are positive. In my opinion, change is needed, although PMI's current approach appears far too radical. In this instance both the scale of the downward deflection and the ensuing period of disruption will alter the PMI exam landscape potentially for years.
This change is being initiated with an amputation, without clearly identifying the root cause that predicates such drastic measures.
Effective June 30, 2020 the existing PMI-REP program will be permanently retired. Existing PMI-REPs, like Interface Technical Training, will continue to provide courses aligned with the current guidelines through program termination.
PMI has indicated that they will provide details for a replacement program early in 2020, although this will offer very little time for the thousands of PMI-REP individuals and organizations to affect compliance and come up to speed with the new educational materials. The challenge will be compounded be the slow, piecemeal rollout that PMI is affecting.
If you are an exam candidate, you should assure that you are working with a PMI-REP who maintains their current standing and will work you through the dynamically changing application process and the changes to exam requirements.
I strongly encourage anyone and everyone who is interested in obtaining a PMP credential to complete the process BEFORE the exam, preparation process, and the PMI-REP program simultaneously change. These strongly integrated systems are being managed by independent PMI teams (albeit under an umbrella strategy) and seamless transition is seldom the result of such comprehensive change. (I will strongly applaud PMI if they can affect the change in the stated timeframe without detriment to either candidates or providers.)
What we know …
Both existing and potential education providers will have to apply to the replacement program and meet the new requirements. Hinted specifications have been released and suggest:
Courses may only be delivered by personnel who complete PMI's yet to be released 'Train the Trainer' course, review and certification.
PMI has indicated that a single source provider has been selected to create educational courseware for PMP exam preparation, and only this material may be used for course delivery. PMI currently declines disclosure of the courseware development arrangement. PMI has further indicated that supplemental materials may only include 'case studies' and industry/environment specific examples for some of the principles.
Course providers who are not in the new PMI training network will not be able to claim provision of training contact hours.
PMI uses terms like 'fraudulent' for any individual or organization who does not meet the new program criteria.
What does this mean to you?
The exam, the application process, and both the preparation and qualification of training providers will change, pivot, or end on short notice in the coming six months (January-June, 2020).
Identify through PMI whether course providers are existing Registered Education Providers. Only current R.E.P.s have access to an honest inside track on the pending changes.
Carefully review course offerings for PMP certification to identify whether they cover the existing or new exam content.
Identify the forms and duration for any support, in or outside of the classroom that you may receive as components of your training.
Make certain that you are prepared to spend the time studying for the exam post course completion, and that you meet the application criteria for the exam version you desire. I suggest 40 to 200 hundred hours of your own time following course completion to increase your comfort and confidence completing a tightly timed (4 hour), 200 question situational exam.
Don't wait until the last minute to schedule a course and prepare before the exam changes. It does not appear that there will be a typically exam version overlap when this change occurs.
Interface Technical Training is monitoring the R.E.P. channel toward full participation in the new program. We also hope to influence delivery of the new program to our students' benefit as possible. Our calendar of PMP courses is guaranteed to run through June 2020, and includes content for existing exam preparation as well as exposure to new exam content (although we acknowledge that the exam format will change according to PMI prototype information.)
Read my blog regarding the most recent set of questions and answers from PMI leadership driving the R.E.P. program changes for my analysis of the changes and how they might affect your exam preparation choices.
I look forward to seeing you in the classroom or online!

0
3859
0
Mark Jacob, Cisco Instructor, presents an introduction to Cisco Modeling Labs 2.0 or CML2.0, an upgrade to Cisco's VIRL Personal Edition. Mark demonstrates Terminal Emulator access to console, as well as console access from within the CML2.0 product. Hello, I'm Mark Jacob, a Cisco Instructor and Network Instructor at Interface Technical Training. I've been using … Continue reading A Simple Introduction to Cisco CML2

0
713
1
This content is from our CompTIA Network + Video Certification Training Course. Start training today! In this video, CompTIA Network + instructor Rick Trader demonstrates how to use cable testers in network environments. Let's look at some tools that we can use to test our different cables in our environment. Cable Testers Properly Wired Connectivity … Continue reading Cable Testers and How to Use them in Network Environments

0
183
0
This video is from our PMI-PBA Business Analysis for IT Analysts and Project Managers (PMI-PBA)® Certification now available at Interface Technical Training. Also see Steve's PMP Project Management Certification Course: Project Management Professional (PMP®) Certification Video Training PMBOK® 6th Edition  Video Transcription: Data Models are part of the elicitation analysis in PMI-PBA. This is the way … Continue reading Data Models in Business Analysis