Running Java Apps in Microsoft Edge on Windows 10
Running Java Apps in Microsoft Edge on Windows 10
Like This Blog
0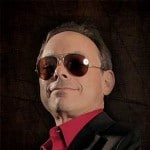 Microsoft Edge is the new, built from the ground up browser included in Windows 10. It's quite impressive actually. It's fast, it launches cleanly, and it has tons of security improvements. One of the biggest security improvements is a dual-edged sword that you should know about.
Microsoft Edge only runs add-ins and extensions that are digitally signed by, and come from, Microsoft. No third-party extensions are allowed in Microsoft Edge.
What is Java? Well, generically it's an application platform. To Microsoft Edge, it's a non-Microsoft extension. Therefore, Java will not run within Microsoft Edge. Even if you download Java and install it, apps will still not run inside Microsoft Edge.
How do you get around that and make Java apps work? Simple. Use Internet Explorer 11, the second browser that Microsoft quietly built into Windows 10. IE11 is included in Windows 10 for this kind of scenario where unsupported or legacy features are still required. You can easily find it by clicking the Windows flag (the new Start button) and typing Internet Explorer. If you need to use it more often, simply pin it to the taskbar.
Mike Danseglio – CISSP, MCSE, and CEH
Mike Danseglio teaches IT Security Training, Windows, System Center and Windows Server 2012 classes at Interface Technical Training. His classes are available in Phoenix, AZ and online with RemoteLive™.

0
43
1
In this video, Windows Instructor Steve Fullmer presents the navigation and some of the new features associated with Windows 10 including Sysinternals Tools for Windows Client, Windows core concepts, exploring Process Explorer as well as some of the features that are not yet ready for prime time but will be released shortly in the future with Windows 10.


2
266
3
In this IT Security training video, Security expert Mike Danseglio (CISSP / CEH) will perform several malware investigations including rootkits, botnets, viruses, and browser toolbars.