SharePoint 2010 – Publishing an Access Database not started from a Web Database
Home
>
Blogs
>
SharePoint
> SharePoint 2010 – Publishing an Access Database not started from a Web Database
SharePoint 2010 – Publishing an Access Database not started from a Web Database
Like This Blog
1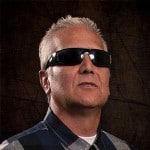 We will begin by creating a database from a built in Access Database and then publish it to SharePoint 2010 Enterprise with Access Services configured. We will choose a template which works and then we will see what happens when we try to publish a database which is not compatible with SharePoint 2010 and see what we can do to fix it.
Verify Site Collection Features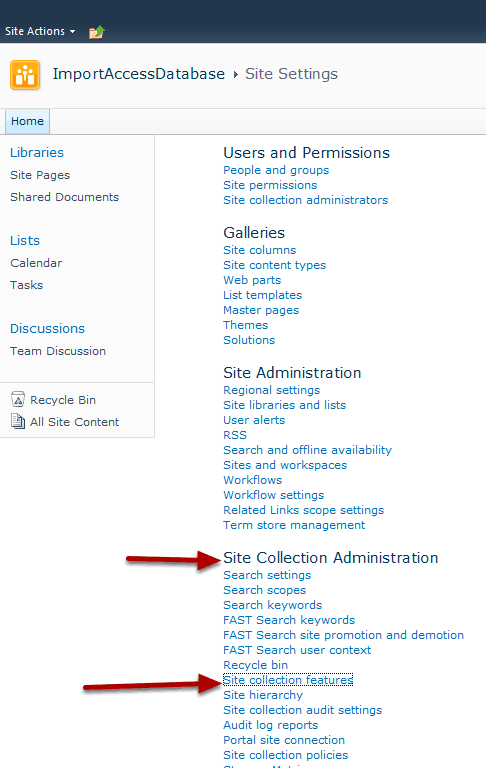 We need to make sure that Access Services is activated. This is one of the Enterprise Features which are activated at the Site Collection level. So we go to Site Actions>Site Settings> Site Collection Features (under Site Collection Administration) and verify that the Enterprise Features are activated.
SharePoint Server Enterprise Site Collection features are activated.


Open Access 2010 and choose sample templates from the Available Templates Section.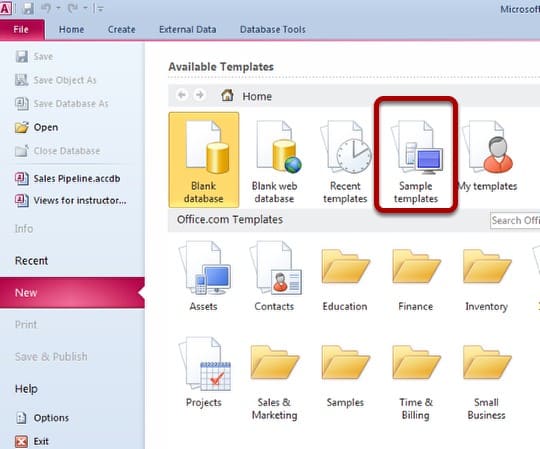 This will take us to the Available Templates section.
Choose Northwind.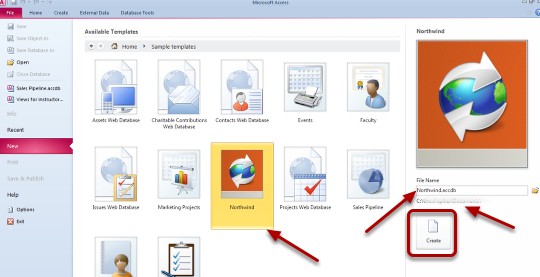 What the heck, why not Northwind rules. In any case this will create the file with a default name of Northwind.accdb and save it to a local drive. If this location is alright with you go ahead and choose create or you can use the folder icon to browse to a different location.
I choose to Enable Content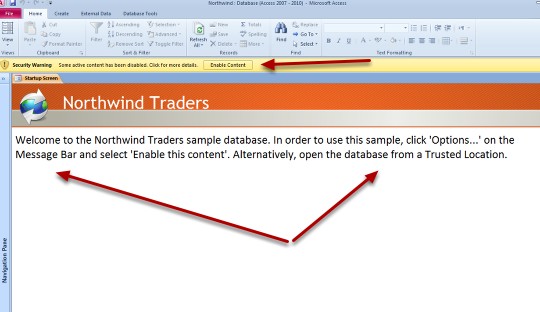 You will then be taken to the Northwind Login screen.
I'm going to go ahead and log in as Andrew Cencini by keeping the default selection and clicking on the Login button.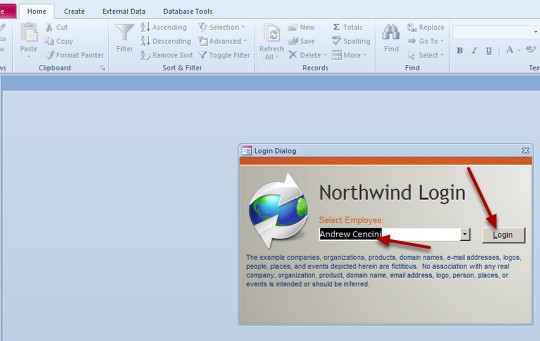 This will take me to the default screen for Andrew. I can see many pieces of data but for the purposes of this demo I'm ready to publish to SharePoint.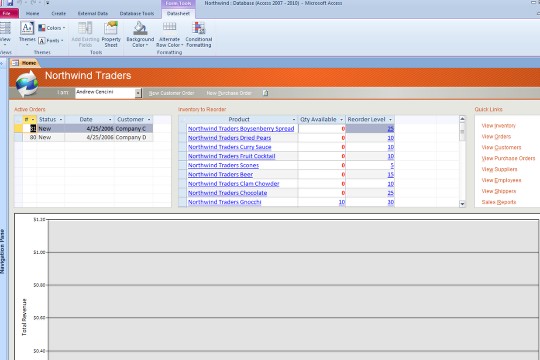 I click on the File Tab which takes me to the Info screen.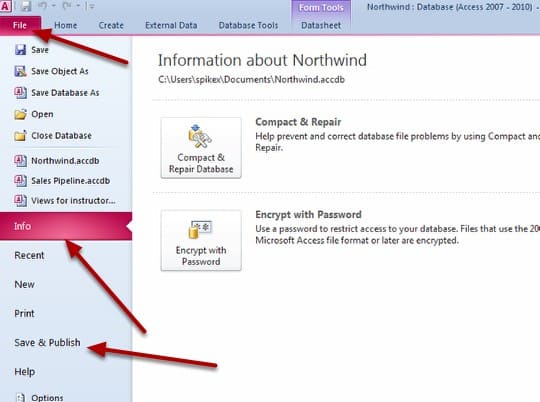 Here I will choose Save & Publish.
I will choose Publish to Access Services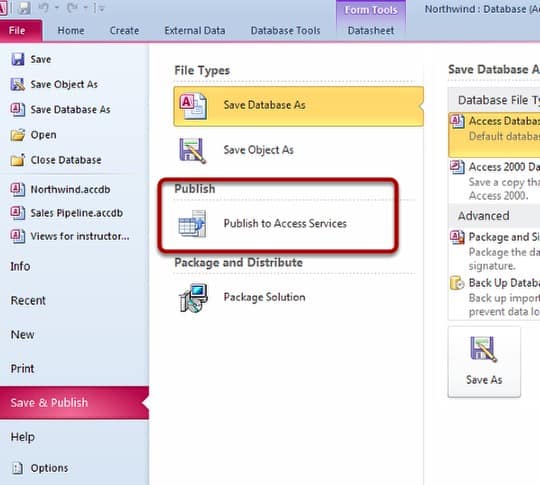 I will run Compatibility Checker.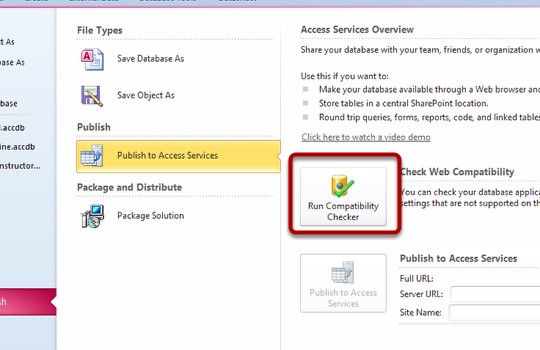 This step is very important when publishing to SharePoint 2010.
I'll choose yes on the dialog box.


Most likely you will not have closed the objects you're working with. Microsoft Access knows this and presents you with this nice dialog box to help. I choose yes.
Check Web Compatibility Issues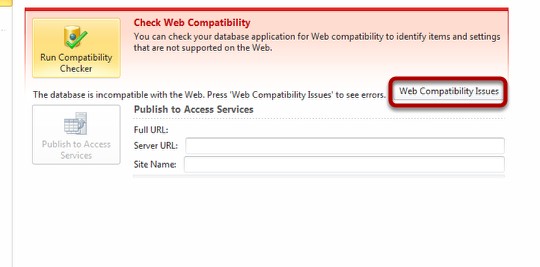 Once you run the compatibility checker the background of the top area becomes red if there are any issues, and you can click the Web Compatibility Issues to see the report.
Correct Any Issues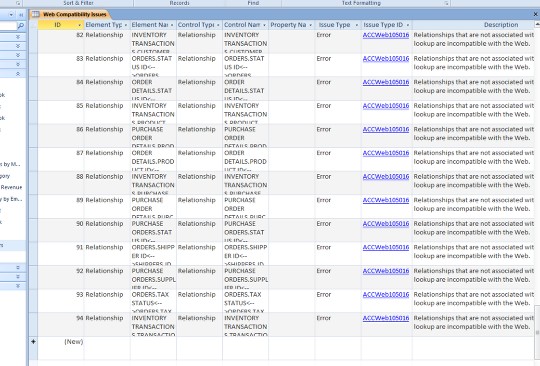 Only 94 issues! Nice. Well I'm going to go for it and see what happens.
I Choose File>Save & Publish – Publish to Access Services and fill in the appropriate information, then click the Publish to Access Services Button.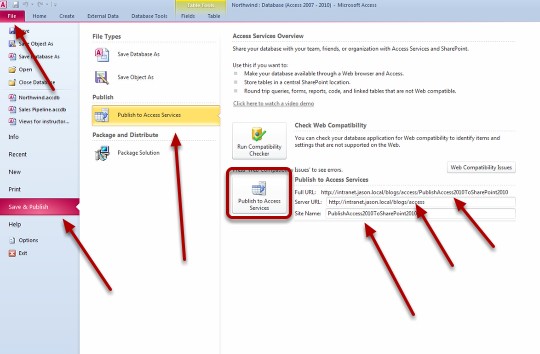 Obviously the Full URL, Server URL, and Site Name are not going to be the same for others as for me.
Publish Failed – In this case I will need to correct all of the issues before proceeding so I click OK.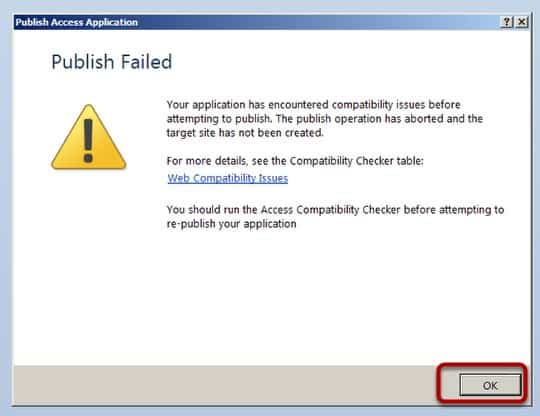 Decision Time: It's time to really take a look at how long it will take to correct the issues and if it will be worth it versus just creating a new web database. Luckily Microsoft has provided an amazing system by which you click on the error and it takes you to a page with a summary of the issue and the correct action to take to correct the problem. (See next Step)
Attempting to correct an issue.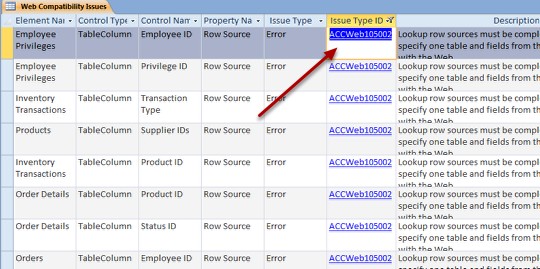 You simply run the Web Compatibility report again and then click the link in the Issue Type ID column. When you click the link it will take you to a Microsoft Site with a Detailed description of the error and what to do to fix it.
Again, it's decision time, redesign from scratch, move it out of Access, or fix all the errors….
Enjoy!
Spike Xavier
SharePoint Instructor – Interface Technical Training
Phoenix, AZ

0
693
1
This content is from our CompTIA Network + Video Certification Training Course. Start training today! In this video, CompTIA Network + instructor Rick Trader demonstrates how to use cable testers in network environments. Let's look at some tools that we can use to test our different cables in our environment. Cable Testers Properly Wired Connectivity … Continue reading Cable Testers and How to Use them in Network Environments


0
249
1
In this video, Cisco CCNA & CCNP instructor Mark Jacob shows how to troubleshoot OSPF Adjacency issues by showing the distance between routers with the show ip ospf neighbor command.