So You Want to be a Certified Cisco Instructor?
So You Want to be a Certified Cisco Instructor?
Like This Blog
5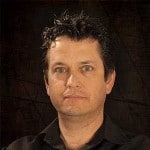 I have had some responses to a previous blog regarding becoming a Cisco Instructor. If this is where your interests lie, this blog will give you some direction in attaining that goal.
Here is an excellent reference for what it necessary in order to be a CCSI: CCSI certification few questions. Here is the key content from that source:
Q: How do I become a Certified Cisco Systems Instructor (CCSI)?
A: To become a Certified Cisco Systems Instructor (CCSI), you must first be sponsored or employed by an authorized Cisco Learning Partner. Once you become sponsored by a Learning Partner, they will guide you through the instructor certification process, which includes but is not limited to the following:
1. Select a Baseline technology (i.e. Routing & Switching)
2. Take the course(s) (i.e. ICND1 and ICND2)
3. Pass the exam(s) (i.e. CCNA 640-802) at the instructor "cut score" *
4. Your sponsoring learning partner enrolls you in a 2-day Instructor Certification Program (ICP) event (Presentation skills and Technical/Lab skills)
5. Upon successful completion of the 2-day ICP event you must acknowledge and accept the Certified Cisco Systems Instructor Agreement.
6. Following the ICP event the ICP Proctor sends all candidate results to the Cisco Instructor Certification and Development Team for validation.
7. Upon validation, Cisco will send a Welcome CCSI email to the candidate and their associated Learning Partner containing their official CCSI number.
* – My previous blog on this point shows that there is no longer an "instructor cut score."
Just a passing grade is required. The rest of the information contained in that source is accurate.
The two day portion of the experience involves a demonstration of presentation skill in a classroom setting (at least mine was) that is also videotaped and observed by your proctor. You will select a portion of the ICND curriculum and present it as you would if you were instructing. Then the proctor will select a portion of the ICND curriculum and give you a short time (if I remember correctly, it is about ten minutes) to prepare, and then present it. The second day of this is an 8 hour lab where the candidate configures remote switches and routers according to specific steps presented in a lab guide. The proctor remains in the room observing and checking your progress occasionally.
Once you achieve a passing score in both of these steps, congratulations! you have what it takes to be CCSI!
Let me know if you endure this as I would love to hear about your experiences as well!
Until next time…
Mark Jacob
Cisco Instructor – Interface Technical Training
Phoenix, AZ

0
3698
0
Mark Jacob, Cisco Instructor, presents an introduction to Cisco Modeling Labs 2.0 or CML2.0, an upgrade to Cisco's VIRL Personal Edition. Mark demonstrates Terminal Emulator access to console, as well as console access from within the CML2.0 product. Hello, I'm Mark Jacob, a Cisco Instructor and Network Instructor at Interface Technical Training. I've been using … Continue reading A Simple Introduction to Cisco CML2


0
4240
4
In this video, Cisco CCNA instructor Mark Jacob shows how to create a Login and Message of the Day (MOTD) banners in Cisco IOS. The Banner is an interesting feature of the Cisco IOS. You could probably get by without it, but in a commercial environment you want to have it.