Using MSInfo32 to Check For SLAT Support in Windows 10
Using MSInfo32 to Check For SLAT Support in Windows 10
Like This Blog
0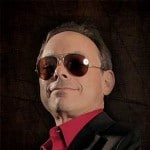 Windows 10 is quite an impressive operating system. It's fast, it runs all of my old apps (even my retro games!), and it has tons of security improvements. It's even got features that you might not expect to find, like Hyper-V.
For instructor-led Windows 10 training, see our course schedule.
Windows 10 now runs a full version of Hyper-V. It's quite a powerful hypervisor implementation that can run a variety of operating systems as virtual machines. I've got it running various versions of Kali Linux, Windows Server, and Windows client.
Hyper-V in Windows 10 has a specific hardware requirement. The CPU must support Second Level Address Translation, or SLAT. Most newer Intel i5 and i7 processors support SLAT, but some (notably mobile-optimized processors) don't. You need to check the system before you can be sure that Hyper-V will work.
One way to check for SLAT support in Windows 10 is to use the built-in MSInfo32 tool. This tool pumps out a ton of data but has one quirk that I need to explain.
Running MSInfo32 is pretty simple:
First, click the Windows flag at the bottom-left of the primary monitor. Or just tap the Windows key. This brings up the new Start menu.
Type msinfo32. You'll see a System Information icon highlighted. Just press Enter to launch it.
After a moment the System Information tool appears. The information on SLAT and Hyper-V is right there on the first screen, at the very bottom: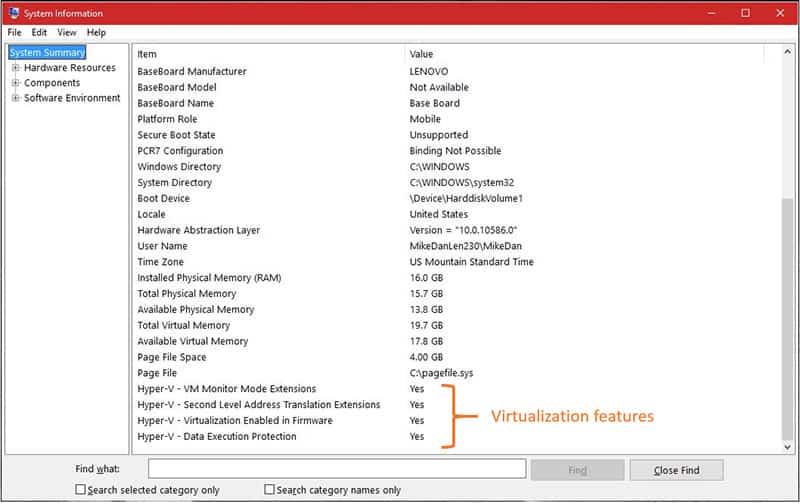 This is actually my Lenovo X230 laptop. It runs an Intel i7 CPU, and most i7 implementations have full hardware support for Hyper-V. So I can immediately confirm that the system supports SLAT and can run Windows 10 Hyper-V!
Enjoy!
Mike Danseglio – CISSP, MCSE, and CEH
Mike Danseglio teaches IT Security Training, Windows, System Center and Windows Server 2012 classes at Interface Technical Training. His classes are available in Phoenix, AZ and online with RemoteLive™.

0
3703
0
Mark Jacob, Cisco Instructor, presents an introduction to Cisco Modeling Labs 2.0 or CML2.0, an upgrade to Cisco's VIRL Personal Edition. Mark demonstrates Terminal Emulator access to console, as well as console access from within the CML2.0 product. Hello, I'm Mark Jacob, a Cisco Instructor and Network Instructor at Interface Technical Training. I've been using … Continue reading A Simple Introduction to Cisco CML2


0
247
1
In this video, Cisco CCNA & CCNP instructor Mark Jacob shows how to troubleshoot OSPF Adjacency issues by showing the distance between routers with the show ip ospf neighbor command.