Using Systeminfo to Check For SLAT Support in Windows 10
Using Systeminfo to Check For SLAT Support in Windows 10
Like This Blog
0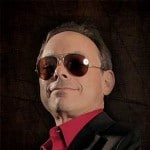 Windows 10 is quite an impressive operating system. It's fast, it runs all of my old apps (even my retro games!), and it has tons of security improvements. It's even got features that you might not expect to find, like Hyper-V.
For instructor-led Windows 10 training, see our course schedule.
Windows 10 now runs a full version of Hyper-V. It's quite a powerful hypervisor implementation that can run a variety of operating systems as virtual machines. I've got it running various versions of Kali Linux, Windows Server, and Windows client.
Hyper-V in Windows 10 has a specific hardware requirement. The CPU must support Second Level Address Translation, or SLAT. Most newer Intel i5 and i7 processors support SLAT, but some (notably mobile-optimized processors) don't. You need to check the system before you can be sure that Hyper-V will work.
One way to check for SLAT support in Windows 10 is to use the built-in Systeminfo command-line tool. It's pretty simple:
First, click the Windows flag at the bottom-left of the primary monitor. Or just tap the Windows key. This brings up the new Start menu.
Type CMD and press Enter to open a new command prompt window.
You can just type Systeminfo and press Enter to get the full output of the tool. I'd like to focus on determining whether Hyper-V will work, so I'll pipe the output through find by typing systeminfo | find "hyper" as shown: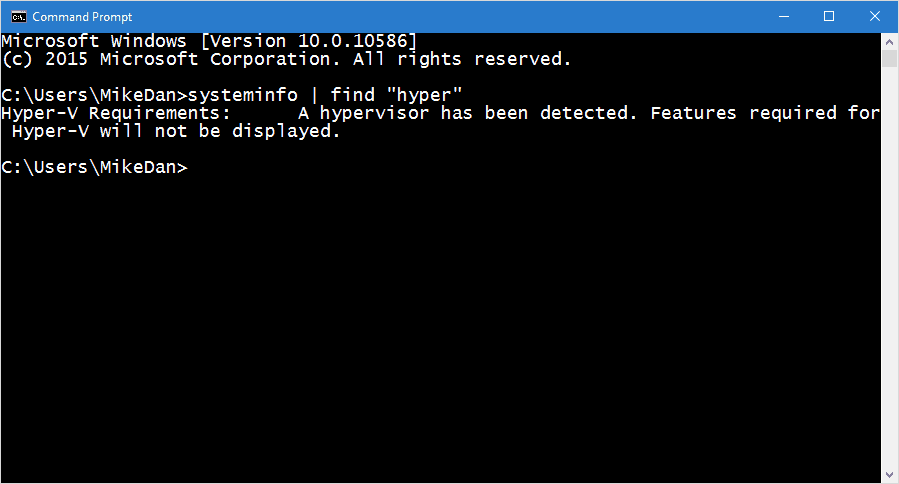 I made sure that the output here was a bit confusing. Systeminfo is reporting that I have a hypervisor already in place so it cannot give me more details. This result might be a result of Hyper-V already being installed (as is the case), or another client hypervisor might be in place from a different product like VMware or VirtualBox. Either way, I know that the system supports SLAT and can run Windows 10 Hyper-V!
Enjoy!
Mike Danseglio – CISSP, MCSE, and CEH
Mike Danseglio teaches IT Security Training, Windows, System Center and Windows Server 2012 classes at Interface Technical Training. His classes are available in Phoenix, AZ and online with RemoteLive™.

0
73
0
In this video, you will gain an understanding of Agile and Scrum Master Certification terminologies and concepts to help you make better decisions in your Project Management capabilities. Whether you're a developer looking to obtain an Agile or Scrum Master Certification, or you're a Project Manager/Product Owner who is attempting to get your product or … Continue reading Agile Methodology in Project Management

0
43
1
In this video, Windows Instructor Steve Fullmer presents the navigation and some of the new features associated with Windows 10 including Sysinternals Tools for Windows Client, Windows core concepts, exploring Process Explorer as well as some of the features that are not yet ready for prime time but will be released shortly in the future with Windows 10.

2
265
2
In this IT Security training video, Security expert Mike Danseglio (CISSP / CEH) will perform several malware investigations including rootkits, botnets, viruses, and browser toolbars.