Windows 7 Disk Usage Planning – Guidelines for better storage requirements.
Windows 7 Disk Usage Planning – Guidelines for better storage requirements.
Like This Blog
0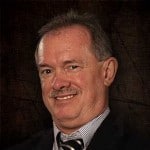 Microsoft issues baseline requirements for installing Windows 7. Test worthy values suggest 16 GB for the 32 bit OS, and 20 GB for the 64 bit OS. Actual space requirements are larger. Considerably larger. And you need to perform some careful planning based upon the Windows 7 functionality that you wish to enable. Microsoft Windows 7 offers a truly broad array of enhanced functionality and performance. If you turn on just a few features, you can rapidly exceed the boundaries of an 80 GB hard drive – four times the published minimum. After which you start to consider application and data requirements.
Across the past two years teaching Windows 7 deployment courses, the following guidelines have helped hundreds of students better plan disk requirements.
We start with the basic Operating System requirements then add a Pagefile that is twice the size of installed RAM per Microsoft recommendations. You can tune the Pagefile to a smaller size, though we are considering optimal drive space planning, and therefore need to account for size by doubling installed RAM.
Then consider whether you will use power settings that include Hibernation mode. On a mobile device Hibernation mode protects active data as you lose battery power. You may use Hibernation mode on a desktop as well as a mobile device as a means to aid productivity and save energy. Hibernation mode requires drive space equal to installed RAM.
Next, consider the number of user profiles you expect to support concurrently per system. The recommendation is 1 GB per user. This supports all the application data settings, temporary internet content (including video and audio), user profile, and other operational settings. The 1 GB does not include individual data requirements – you need to consider local data requirements AFTER calculating minimal space requirements based upon functionality.
Don't forget the 100-200 MB Windows 7 Pre-execution partition, and the allocation of drive space for the MFT/NTFS tables per partition. Though negligible, they do use drive space. The amount will vary based on the drivers and tools you may choose to add to the RE/PE partition, the cluster size on the drive, and the actual size of the drive. In my examples, we throw in 1 GB which should suffice unless you install large drives or arrays.
The following tables provide starting points. We still have several more important elements to consider.
Windows 7 32 bit OS with 4 GB RAM, Hibernation mode enabled, and three user profiles.
| | | |
| --- | --- | --- |
| Windows 7 OS | Baseline | 16 GB |
| Pagefile.sys | 2 x installed RAM | 8 GB |
| Hiberfil.sys | 1 x installed RAM | 4 GB |
| User profiles and local data | 1 GB/user | 3 GB |
| PE/RE partition and file tables | Generous baseline | 1 GB |
| | TOTAL | 32 GB |
Windows 7 64 bit OS with 8 GB RAM, Hibernation mode enabled, and three user profiles.
| | | |
| --- | --- | --- |
| Windows 7 OS | Baseline | 20 GB |
| Pagefile.sys | 2 x installed RAM | 16 GB |
| Hiberfil.sys | 1 x installed RAM | 8 GB |
| User profiles and local data | 1 GB/user | 3 GB |
| PE/RE partition and file tables | Generous baseline | 1 GB |
| | TOTAL | 48 GB |
Windows 7 64 bit can support more than 128 GB installed RAM, so the pagefile.sys and hiberfil.sys requirements could be rather large!
After we calculate these baselines, we have feature selections to make. Rather than fixed drive allocations, most of the features allow configuration based on a percentage of drive space. The most commonly used features are described below and then listed with recommended percentage minimums. Once we aggregate the percentages based on our feature selection, we will apply the result to our baselines. There are features beyond the eight listed below that can be set to use limited disk space. We only mention the most common functionality.
Defragmentation

. Disk defragmentation is scheduled to occur at 1 AM each Wednesday by default. Microsoft recommends 20% free disk space for optimal performance.

Event logs

. With expanded event logging and viewing capabilities, you will use 1-2% of your disk space for event capture. If you use Windows 7 to capture or evaluate logs (event collection) from servers or other workstations, the percentage of disk space utilized could be much higher.

Restore points

. Operating system partition restore points are configured by default, and are captured prior to OS updates and application installation. With the enhanced volume shadow service and previous file recovery capabilities of Windows 7, restore points are a very useful feature. Minimum space allocation ought to be 3-5%. Filling the space with restore point creations causes the oldest restore points to drop off as new ones are added. If you want to save older restore points, you need to allocate more space or manually reset the baseline at scheduled intervals.

Spooler

. Windows 7 provides outstanding printer service capabilities. The default Spool folder is within the C:\Windows\System32\spool directory. Windows 7 systems with heavy print duties need 2-3% drive space allocated at a minimum. The alternative is moving the spool folder to an alternate partition.

Offline file synchronization

. If you use offline file synchronization for mobile devices, you can choose a percentage of disk space to allocate. Served data can be significant. Start with 5%.

Branch Cache

. If you use the distributed mode feature of Branch Cache (Windows 7 enterprise or Ultimate only), then you need 2-3% of you drive for cached content and management. Without Branch Cache, if you choose to enable Transparent Caching for better network performance, the same disk space estimate would apply.

Indexing.

The indexing and search features of Windows 7 are robust. The content is saved in the hidden folder \ProgramData\Microsoft. The more data you add and index, the larger the index file(s) become. Consider 1-2% planned allocation as your system learns.

Perflogs

. If you utilize Performance Monitor to gather hardware or software test and performance information, and depending on the duration per test, you will need to allocate significant disk space for data capture, format, and analysis reports. Although we don't wish major diagnostic efforts on anyone, failure to plan for needed space to troubleshoot and trying to find it if the need arises is problematic. Consider 5% of your hard drive for this purpose. (If you run the analysis for more than a few days, don't plan to use the space required for defragmentation. For shorter analysis, the space allocated for effective defragmentation should suffice.)
Disk percentage calculations
| | |
| --- | --- |
| Defragmentation | 20% |
| Event Logs | 2% |
| Restore Points | 5% |
| Spooler | 2% |
| Offline Files | 5% |
| Branch Cache/Transparent Caching | 3% |
| Indexing | 1% |
| Performance Monitor Logs | 5% |
| TOTAL | 43% |
A calculation of 43% suggests that we leave at least 40% of our drive free at initial installation. In other words, for every 6 GB of baseline disk size, we add 4 GB of free space. This revises our initial estimates at 54 GB for a 32 bit OS and 80 GB for a 64 bit OS.
Over time, the addition of Windows updates, patches, and service packs can easily increase the required space without a rebuild by 15-20%. If you aren't planning to reimage your systems, then leave plenty of room for regular updates to maintain a secure system. We are now at 65 GB for the 32 bit system and 100 GB for the 64 bit Win 7 OS.
The compatibility features of Windows 7 include XP Mode, the provision of a fully integrated Windows XP instance running under Microsoft Virtual PC. You are installing a fully licensed version of Windows XP SP3 that matches the version of Windows 7 you have installed. In order to support XP Mode, you need twice the baseline RAM. You also need twice the baseline hard drive space to accommodate the Virtual application software and the Windows XP instance. You actually need less space for the Windows XP VHD instance, though the purpose for XP Mode is to enable applications which are not directly compatible with Windows 7. Doubling your initial baseline estimate suggests you will have sufficient space to support XP mode applications, thus achieving its intended purpose.
You now have several other features that can quickly double or triple the hard drive size.
If you choose not to implement XP mode, you may still choose to use Microsoft Virtual PC. Add 20 to 30 GB for each baseline VHD you intend to install and launch.
If you choose to implement Bitlocker to encrypt and protect your drive, you must at least double the amount of disk space planned for your system. Enabling Bitlocker on a drive checks for the presence of sufficient space based on at least 50% of the drive space being unallocated and sequential.
If you choose to attempt a Hardlink migration or in-place upgrade, you may create a Windows.old directory that contains every bit of content from your initial system. Take this into account by performing a disk cleanup, chkdsk, and defragmentation before determining the disk space in use. Add current disk space to your planning estimate. Even if you plan to remove prior content after confirming migration you will need the space during initial Windows 7 operation.
You now have a working model for Windows 7 OS and feature estimation. Don't forget to add space for the applications and related data that you intend to install. And if you choose to implement file and printer sharing, or other server-like features supported by Windows 7, you will need to increase your estimates, or potentially utilize one of the dynamic drive solutions available on Window 7.
Enjoy,
Steven Fullmer
Interface Technical Training Staff Instructor

0
713
1
This content is from our CompTIA Network + Video Certification Training Course. Start training today! In this video, CompTIA Network + instructor Rick Trader demonstrates how to use cable testers in network environments. Let's look at some tools that we can use to test our different cables in our environment. Cable Testers Properly Wired Connectivity … Continue reading Cable Testers and How to Use them in Network Environments

0
272
2
In this video, Security Instructor Mike Danseglio demonstrates how to use BitLocker in Window 10 to secure files on a USB Flash drive that adhere to stricter data protection requirements as found inside Government entities. BitLocker 2-day instructor-led training is now available at Interface: BITLOCK: Planning and Deploying BitLocker Drive Encryption Training Video Transcription: Hi. … Continue reading Government Edition – Encrypting a USB Flash Drive in Windows 10

1
451
3
Hi, my name is Mike Danseglio. I'm an instructor here at Interface Technical Training. I want to talk a little bit about encrypting USB flash drives with Windows 10. The concept of protecting data when it's on a USB flash drive is not a new concept. BitLocker 2-day instructor-led training is now available at Interface: … Continue reading Encrypting a USB Flash Drive in Windows 10