Working with Expired IP Addresses in Network Environments
Working with Expired IP Addresses in Network Environments
Like This Blog
0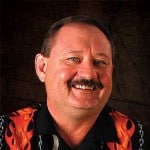 ---
This content is from our CompTIA Network + Video Certification Training Course. Start training today!
---
When we get IP addresses from a DHCP server, those IP addresses are leased from the DHCP server. This means those IP addresses, at some point, are going to expire.
We may have a situation where a client machine renews its IP address with the DHCP server but the DHCP server doesn't respond. As a result, the DHCP client's IP address expires.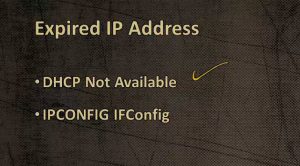 The issue is the DHCP is not available. This means that either the DHCP server is offline or the network connectivity to the DHCP server isn't there, so as a result, when we send a DHCP renewal request, the DHCP server doesn't come back with an IP address.
Keep in mind that we are going to renew or release at half (1/2) of our lease period. We also renew or release at seven‑eighths (7/8) of the period. At those points, if we don't get response from the DHCP server, then it continues to work.
But at 100 percent of the release, we're going to go out with a DHCP renewal. If the DHCP server does not respond to me at that 100 percent, We will re‑lease that IP address. Then we will attempt to get a new IP address, which means we're going to go out with that DHCP discovery packet.
If we go out with the DHCP discovery packet and the DHCP server does not respond, that means one of two things. Either we'll get an alternate configuration, which is that configuration if we are a DHCP client, I'm running Windows 7 or later, we have that option.
Or, we're going to get an APIPA address, which is the 169.254.x.x IP address.
The way we're going to verify this, that we have an expired IP address, is we're either going to use ipconfig or ifconfig to verify our TCP/IP configuration.
We're going to balance it against our documentation. If we're supposed to have a 10.1 IP address and that's not what we're getting, and we're getting an APIPA instead, we know the DHCP server didn't respond. Or if we are using an alternate configuration, we know our DHCP server didn't respond.
Let's take a look at these two settings where we can find the alternate configuration on my DHCP server.
We begin with TCP/IP settings under Network Connections and then Ethernet.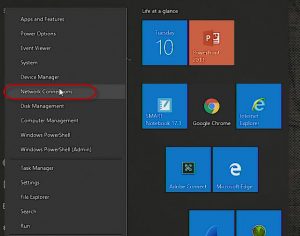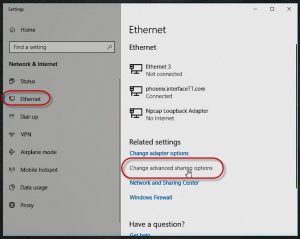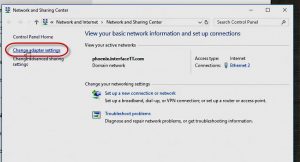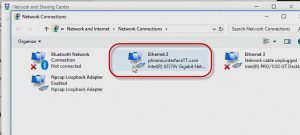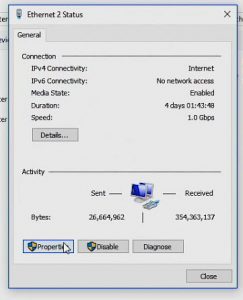 Once we're in the TCP/IP settings, we navigate to Properties.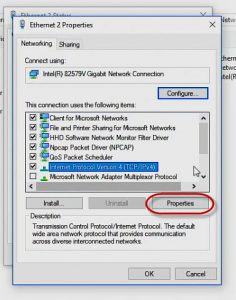 Notice this computer's getting an IP address from DHCP. Notice We have the alternate configuration.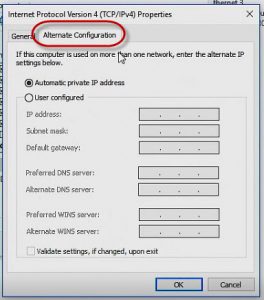 We want to verify what this IP address is.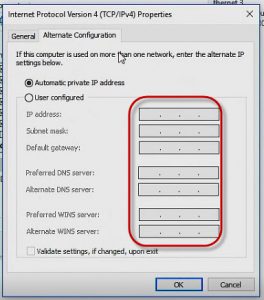 If we look at this IP address and then do an ipconfig. This will be the address we're getting, then we know DHCP server didn't respond.
We also will come into the command prompt and perform an ipconfig/all.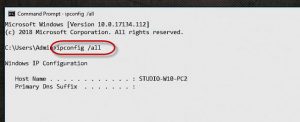 We want to verify that DHCP is enabled,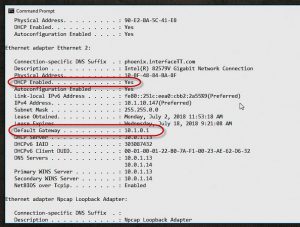 Finally, we want to verify we have a valid IP address and that it's not a 169.254 address, or it's not the IP address from my alternate configuration.
That's how we to use ipconfig to troubleshoot an expired IP address.
Until next time….
Rick Trader
CompTIA Network + Instructor – Interface Technical Training
Phoenix, AZ
Video Certification Training: CompTIA Network +

0
3804
0
Mark Jacob, Cisco Instructor, presents an introduction to Cisco Modeling Labs 2.0 or CML2.0, an upgrade to Cisco's VIRL Personal Edition. Mark demonstrates Terminal Emulator access to console, as well as console access from within the CML2.0 product. Hello, I'm Mark Jacob, a Cisco Instructor and Network Instructor at Interface Technical Training. I've been using … Continue reading A Simple Introduction to Cisco CML2

0
694
1
This content is from our CompTIA Network + Video Certification Training Course. Start training today! In this video, CompTIA Network + instructor Rick Trader demonstrates how to use cable testers in network environments. Let's look at some tools that we can use to test our different cables in our environment. Cable Testers Properly Wired Connectivity … Continue reading Cable Testers and How to Use them in Network Environments

0
71
0
In this video, PowerShell instructor Jason Yoder shows how to add Methods (PSMethod) to your code using free software that's added into the PSObject. For instructor-led PowerShell courses, see our course schedule. Microsoft Windows PowerShell Training Download the Building Methods PowerShell script</a> used in this video. <# ╔══════════════════════════════════════════════════════════════════════════════╗ ║ ║ ║ Building Methods ║ ╟──────────────────────────────────────────────────────────────────────────────╢ … Continue reading How to Build in a PSMethod to your PowerShell Code