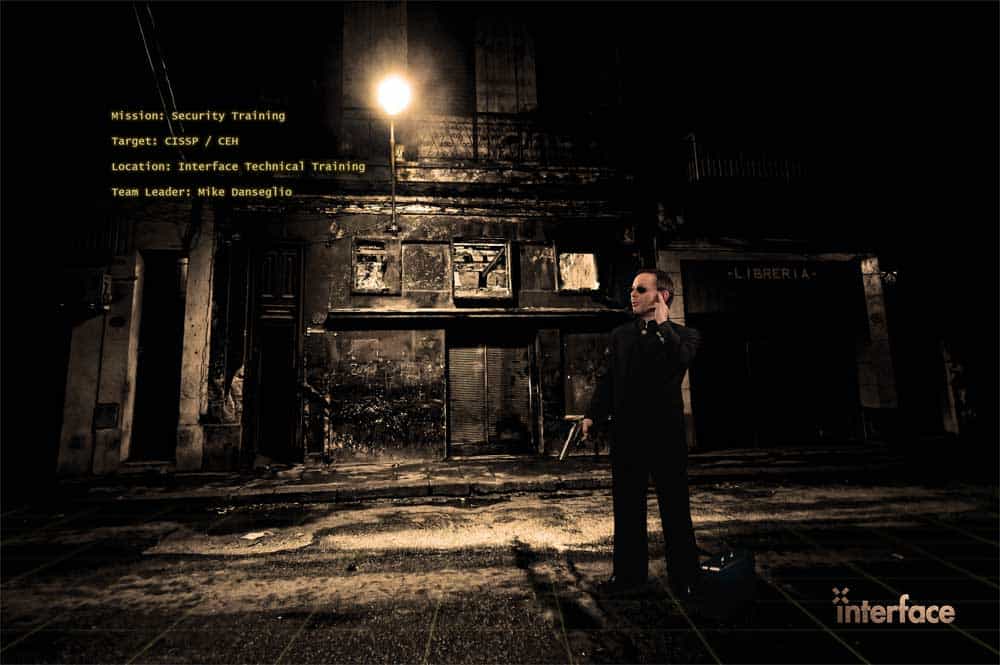 IT Security Training CISSP / CEH Certification at Interface
At Interface Technical Training we have security certification training that spans the entire range. Students learn all phases of IT security, including planning, implementation, and operations. They experience how hackers think, how they attack, and what they can do to protect their assets against a variety of threats. In the classroom, these classes use only real-world scenarios, never contrived or canned situations. Because security incidents aren't theoretical paper-based problems, they're emergencies that threaten an individual or a company.
Course Schedule
Our security curriculum:
CISSP (Certified Information Systems Security Professional) (SEC275)
Information security is part of every IT professional's job. Hackers are constantly trying to compromise your networks, steal sensitive data, and overwhelm your systems. Planning, implementing, enforcing, or even removing security are tasks we all do to keep users and systems safe. Performing these tasks properly and in alignment with industry best practices is critical to virtually every technology role, from decision maker to developer to operator.
Certified Ethical Hacking and Countermeasures v8 (SEC800)
Certified Ethical Hacking and Countermeasures is a comprehensive ethical hacking and information systems security auditing program focusing on latest security threats, advanced attack vectors and practical real time demonstration of latest hacking techniques, methodologies, tools, tricks and security measures. It delivers technical depth of the content with an emphasis on vulnerability assessment, risk assessment, penetration testing and system protection.
Computer Hacking Forensic Investigator – CHFI v8 (SEC875)
CHFIv8 presents a detailed methodological approach to computer forensics and evidence analysis. It is a comprehensive course covering major forensic investigation scenarios that enables students to acquire necessary hands-on experience on various forensic investigation techniques and standard forensic tools necessary to successfully carryout a computer forensic investigation leading to prosecution of perpetrators.
Mastering Windows Server 2012 & PKI & Certificate Services ADCS (PKI300)
Get hands-on experience building secure solutions for Smart Cards, encryption, Secure Access and other exciting applications with Hasain Alshakarti, one of the world's foremost experts on PKI. He will show you effective methods, helpful tools and products required – all based on real-world scenarios.
Security+ Certification Skills (SEC155)
This practical "hands-on" 5 day course will teach students the fundamental principles of installing and configuring computer and network security systems. Security+ validates knowledge of communication security, infrastructure security, cryptography, operational security, and general security concepts.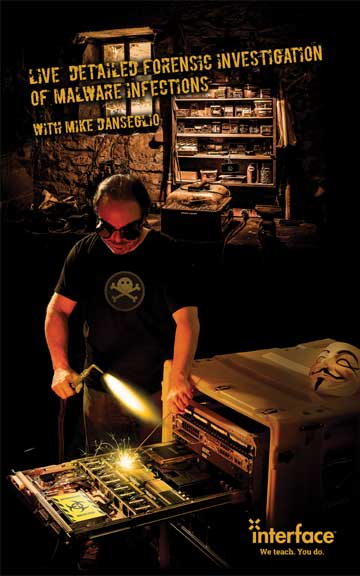 How does an investigator hunt down and identify unknown malware?
Come watch it happen live! Security expert Mike Danseglio will perform several malware investigations on infected computers. He'll do everything live – identify the symptoms, find the root cause, follow the leads to determine what's happening. He'll demonstrate his preferred tools against as many systems as he can fit in this session, including systems where he has no idea of the source or scope of infection. Types of malware may include rootkits, botnets, viruses, and browser toolbars. So come watch the fun.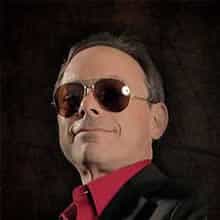 About the Instructor:
Mike Danseglio has worked in the IT field for more than 20 years. He is an award-winning author, public speaker, and instructor on a variety of technology topics including security, virtualization, cloud computing, wireless and wired networking, and IT lifecycle processes.
Attend in Phoenix, or online with RemoteLive™