You landed here because A+1101 is a replacement for the following:

A+1001: CompTIA A+ Certification Core 1 (Exam 220-1001)
GOT IT!
Questions? Call 602-266-8585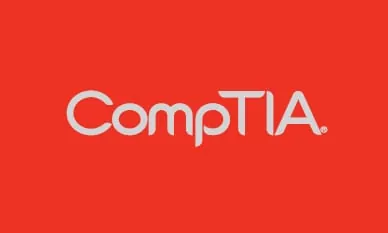 Course Description
CompTIA is a not-for-profit trade association with the purpose of advancing the interests of information technology (IT) professionals and IT channel organizations; its industry-leading IT certifications are an important part of that mission. CompTIA's A+ certification is a foundation-level certification designed for professionals with 12 months hands-on experience in a help desk support technician, desk support technician, or field service technician job role.
CompTIA A+ certified professionals are proven problem solvers. They support today's core technologies from security to cloud to data management and more. CompTIA A+ is the industry standard for launching IT careers into today's digital world. It is trusted by employers around the world to identify the go-to person in end-point management and technical support roles. CompTIA A+ is regularly re-invented by IT experts to ensure that it validates core skills and abilities demanded in the workplace.
The Official CompTIA A+ Core 1 Student Guide (220-1101) have been developed by CompTIA for the CompTIA A+ Core 1 candidate. Rigorously evaluated to validate coverage of the CompTIA A+ Core 1 (220-1101) exam objectives, The Official CompTIA A+ Core 1 Student Guide teaches the knowledge and skills to install and configure end-user devices and software, connect devices to networks, perform basic cybersecurity mitigations, troubleshoot common problems to diagnose and resolve issues, and demonstrate basic knowledge of scripting, the cloud, and virtualization, and prepare candidates to take the CompTIA A+ Core 1 certification exam.
Please note that in order to become A+ certified, a candidate must pass both Exams 220-1101 and 220-1102.
Outline
Lesson 1: Installing Motherboards and Connectors
Lesson 2: Installing System Devices
Lesson 3: Troubleshooting PC Hardware
Lesson 4: Comparing Local Networking Hardware
Lesson 5: Configuring Network Addressing and Internet Connections
Lesson 6: Supporting Network Services
Lesson 7: Summarizing Virtualization and Cloud Concepts
Lesson 8: Supporting Mobile Devices
Lesson 9: Supporting Print Devices
Appendix A: Mapping Course Content to CompTIA Certification+ (220-1101)
Audience
The Official CompTIA A+ Core 1 (Exam 220-1101) is the primary course you will need to take if your job responsibilities include supporting the use of PCs, mobile devices, and printers within a corporate or small office home office (SOHO) network. You can take this course to prepare for the CompTIA A+ Core 1 (Exam 220-1101) certification examination.
Prerequisites
To ensure your success in this course, you should have 12 months of hands-on experience working in a help desk technician, desktop support technician, or field service technician job role. CompTIA ITF+ certification, or the equivalent knowledge, is strongly recommended.
What You Will Learn
This course can benefit you in two ways. If you intend to pass the CompTIA A+ Core 1 (Exam 220-1101) certification examination, this course can be a significant part of your preparation. But certification is not the only key to professional success in the field of IT support. Today's job market demands individuals with demonstrable skills, and the information and activities in this course can help you build your skill set so that you can confidently perform your duties in any entry-level PC support role.
On course completion, you will be able to do the following:
Install, configure, and troubleshoot PC motherboards, system components, and peripheral devices.
Compare networking hardware types and configure local addressing and Internet connections.
Summarize uses for network services, virtualization, and cloud computing.
Support the use of mobile devices and print devices.
Student Comments (106)