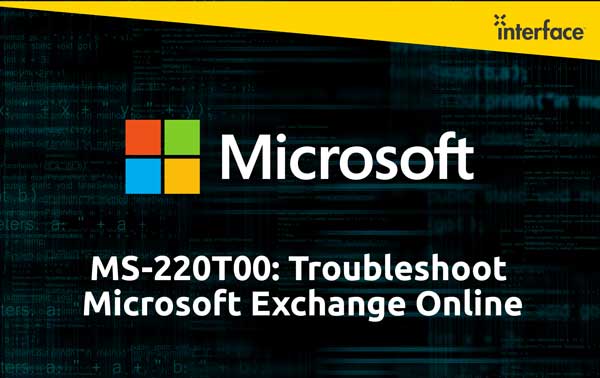 Course Description
This course teaches you how to solve a broad range of problems that can arise in organizations using Microsoft Exchange Online. In this course, you'll troubleshoot many aspects of Microsoft Exchange Online, including mail flow, compliance, recipient problems, and cloud/on-premises hybrid configurations.
Outline
Module: Troubleshoot problems with mail flow
Module: Troubleshoot message filtering in inboxes and Microsoft Defender for Office 365
Module: Troubleshoot compliance and retention issues
Module: Troubleshoot encryption, auditing, and journaling
Module: Troubleshoot desktop Outlook clients
Module: Troubleshoot issues with mobile devices
Module: Troubleshoot Exchange Online configuration issues
Module: Troubleshoot hybrid and migration issues
Audience
The audience for this course is current or aspiring support engineers who work with customers and other stakeholders to understand the details of any Microsoft Exchange Online issues. They also interact with administrators and peers that work with other related technologies to troubleshoot and resolve issues.
Prerequisites
Before attending this course, students must have:
Experience with PowerShell and the Exchange PowerShell module.
Significant experience deploying, managing, and troubleshooting Exchange environments.