ITIL – Building a Service Catalog in 4 steps, Part 1 of 3
ITIL – Building a Service Catalog in 4 steps, Part 1 of 3
Like This Blog
1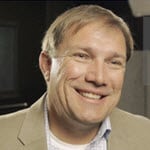 The Service Catalog has, in the last few years, been one of the most popular starting points for most Service Management initiatives. For some companies, it is also one of the hardest things to do.
A few years ago I was asked to run the Service Desk for a client on a temporary basis. It turns out this presumably short gig became a 6 month long engagement. What I quickly discovered was this "Service Desk" had no defined processes, roles, service levels or even a list of basic services they provided to their customer groups. I'd love to give you a complete run-down of everything we did in the short six months I was there regarding the processes we launched, but with the buzz around service catalogs these days, I thought it best to start with telling you how we launched this company's first.
What's a Service Catalog?
You can find a lot of frameworks and models that outline what it is and how it fits, but I found the most comprehensive publicly available framework was ITIL®.  As one of the most valuable tools in your arsenal, the catalog should provide a single source of information pertaining to the operational services provided by the IT service provider. It should be easy to find, understandable, up to date, and available to authorized users and customers. I liken it to the three ring binder that sits on the nightstand in my hotel that tells me about room service, laundry service, how to get to the gym, shuttle service, wake up calls, etc. The IT service catalog essentially does the same thing.
In developing our first catalog, our methodology boiled down to four key steps as described below. There are many approaches depending on what you're trying to accomplish, but considering the time, people and money we had available, it worked for us.

Step 1: Get SOMETHING out there for my customers to see and use that is valuable.
There's a lot of ways to approach this, but we determined our initial scope as the specific services that the service desk provided – not everything, just the popular services.  Since we were on a short timeline, our goal was to identify only a fraction of the services, but we wanted to make sure that those services on our first cut were meaningful and valuable. The popular service management books all said that I was supposed to do this in conjunction with customer input. We did this initially by looking at the last six months of tickets (calls to the desk) and quickly found out that the majority of what the customers needed from us were right there in the tickets. Remember, this was our first cut, so we didn't want to overwhelm ourselves yet, so we didn't worry about having multiple views at this point (i.e. customer view and technical view).
What we built was a simple taxonomy that outlined the key services in an organized and logical format (see below) that allowed customers to click on the service they needed information on. From there, they were taken to a detailed information page that outlined everything they needed to know on this initial site. So far, so good.
Our current ticketing tool did not have the capability to add a catalog. Our goal was to replace it in the future with an integrated Service Management tool, but that didn't help us at this point. We decided to use what we had available with our SharePoint resources to launch this as one of the focal points of our IT portal.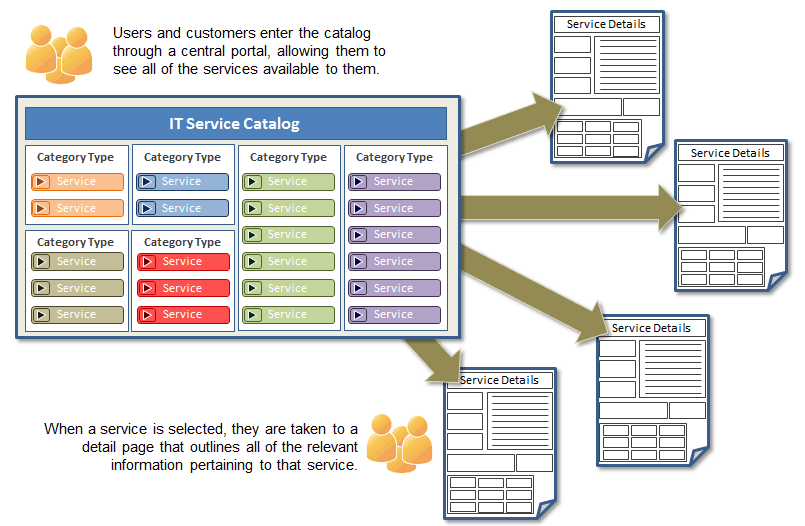 Looking back at my notes, here are some comments that we made in various meetings during this step.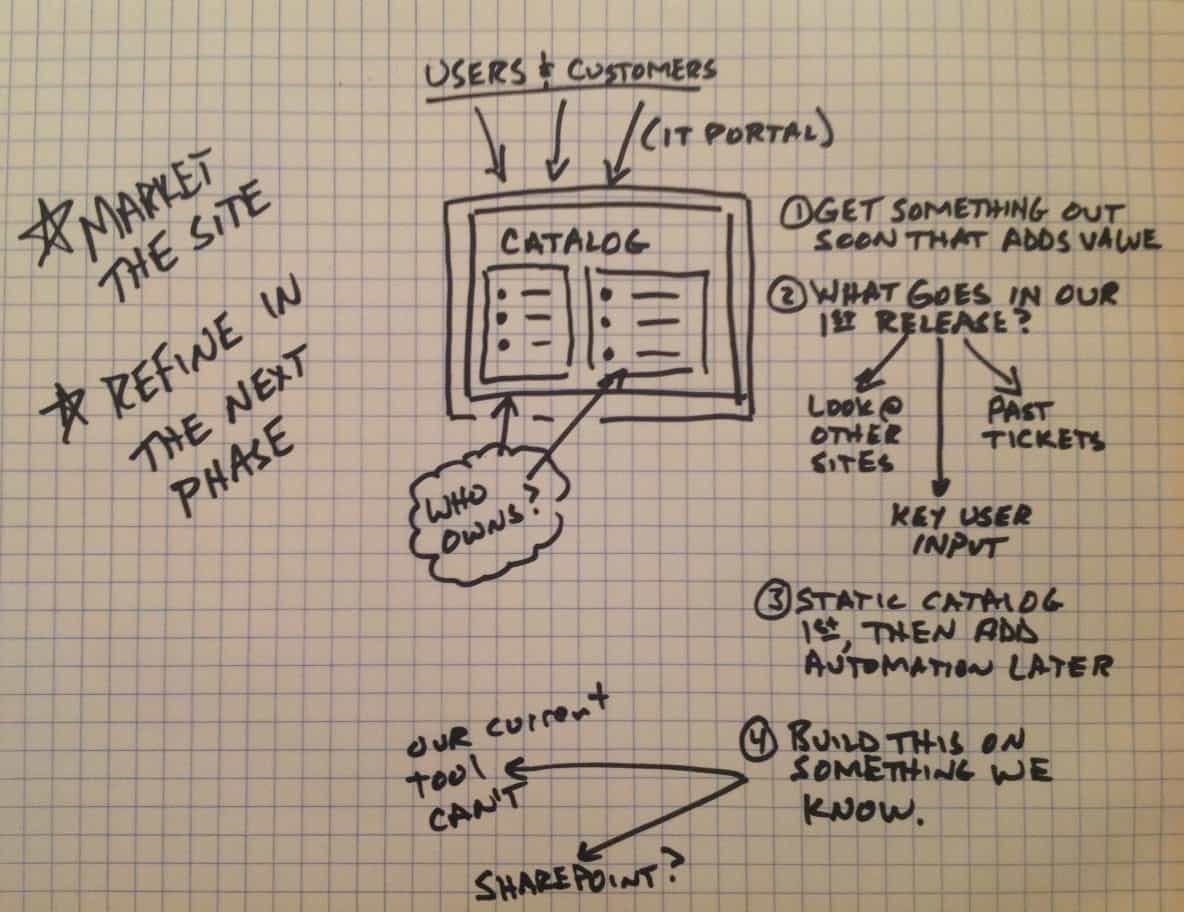 We need to determine key roles: Who owns the actual catalog? Who owns the services?
Collect incident and request ticket information to build our initial taxonomy (we found that approximately 80% of the services we provided at the Service Desk were right in front of us in the past ticket logs)
Look at industry sites to see how they organized their catalogs (higher education sites have some good examples)
Make the first one a static catalog, we'll add workflow later
Build this on a platform that we know how to manage (yes, we did this in SharePoint, and it worked beautifully)
Market the site through our business leadership and get it on our IT portal
Once we completed the launch of our initial service catalog, our next step was to refine, automate, and continually improve the site. Look for these in my next blog, Building a Service Catalog in 4 steps, Part 2 of 3.
Mark Thomas – Director of Business Services
Interface Technical Training

0
3850
0
Mark Jacob, Cisco Instructor, presents an introduction to Cisco Modeling Labs 2.0 or CML2.0, an upgrade to Cisco's VIRL Personal Edition. Mark demonstrates Terminal Emulator access to console, as well as console access from within the CML2.0 product. Hello, I'm Mark Jacob, a Cisco Instructor and Network Instructor at Interface Technical Training. I've been using … Continue reading A Simple Introduction to Cisco CML2

0
626
1
This content is from our CompTIA Network + Video Certification Training Course. Start training today! In this video, CompTIA Network + instructor Rick Trader teaches how to create Dynamic DNS zones in Network Environments. Video Transcription: Now that we've installed DNS, we've created our DNS zones, the next step is now, how do we produce those … Continue reading Creating Dynamic DNS in Network Environments

0
713
1
This content is from our CompTIA Network + Video Certification Training Course. Start training today! In this video, CompTIA Network + instructor Rick Trader demonstrates how to use cable testers in network environments. Let's look at some tools that we can use to test our different cables in our environment. Cable Testers Properly Wired Connectivity … Continue reading Cable Testers and How to Use them in Network Environments