Performing a Windows 10 Clean Installation using Windows 10 Upgrade Media
Home
>
Blogs
>
Windows 10
> Performing a Windows 10 Clean Installation using Windows 10 Upgrade Media
Performing a Windows 10 Clean Installation using Windows 10 Upgrade Media
Like This Blog
3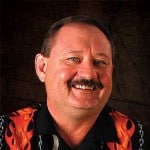 Normally when you accomplish a fresh installation of an operating system you are required to enter the product key that was provided with the installation media. If you downloaded the free upgrade to Windows 10 media you did not receive a product key. Here is the way to accomplish a clean installation using the upgrade media.
First of all you have to take advantage of the free upgrade offer from Microsoft by successfully upgrading the computer and successfully activated Windows 10 after the upgrade. Once you have accomplished this task this computer is now registered as an activated Windows 10 upgraded computer.
Secondly, boot off the upgrade installation media and accomplish a clean installation following the installation Wizard. When prompted for the product key select Skip. Provided you are on the PC that was previously successfully activated. And you are installing the same editions of Windows 10 the operating system will automatically activate online.
If you need to obtain the installation media check out my how to download it at:
How to create Windows 10 alternate upgrade media
Until next time … RIDE SAFE!
Rick Trader
Windows Server Instructor – Interface Technical Training
Phoenix, AZ

0
117
0
In this video, you will gain an understanding of Agile and Scrum Master Certification terminologies and concepts to help you make better decisions in your Project Management capabilities. Whether you're a developer looking to obtain an Agile or Scrum Master Certification, or you're a Project Manager/Product Owner who is attempting to get your product or … Continue reading Agile Methodology in Project Management

0
375
1
In this recorded Windows 10 training webinar from December 2, 2015, Windows Server instructor Rick Trader presents the deployment and management of Windows 10 Enterprise and the new Provisioning capability in Windows 10. Learn how to manage Windows 10 deployments using System Center Configuration Manager, Mobile Device Management and Intune. Also included in his presentation … Continue reading Windows 10 Managing, Deploying and Configuring – December 2, 2015

4
485
3
In this IT Security training video, Security expert Mike Danseglio (CISSP / CEH) will perform several malware investigations including rootkits, botnets, viruses, and browser toolbars.