The Difference between PMI-PBA Business Analysis Certification and IIBA CBAP Certification
The Difference between PMI-PBA Business Analysis Certification and IIBA CBAP Certification
Like This Blog
0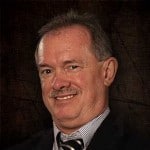 ---
For more PMI-PBA Business Analysis Certification Training see our 5-day course available both in classroom and online with virtual instructor-led training.
PMI-PBA: Business Analysis for Project Managers and IT Analysts (PMI-PBA Certification)
For more PMI-PBA Videos see:
---
By Steve Fullmer (PMI-PBA and PMP Instructor)
Video Transcription
With the addition of PMI's Professional Business Analyst Certification (PMI-PBA)  the question arises, do you want to try to get the IIBA, International institute of Business Analyst certification under your belt or do you want to go with the PMI Certification track?
Now there are different organizations that offer aspects of Business Analyst Certification, but these are the two organizations most actively promoting Business Analysts and Business Analysis as a profession, and helping to refine an understanding of the tools, terms, and techniques. But their approaches in the certifications are just a little bit different, so which one is for you?
Here at Interface Technical Training, I'm teaching the PMI, Professional Business Analysis, but I was a founding officer of the Phoenix IIBA Chapter in its founding years 2003, 2005 as some of the first chapters, the concept of IIBA, and the development of the Business Analyst Body of Knowledge (BABOK), were founded.
I chose to focus on project management because that's my career, but I have a deep passion to help people promote business analysis going either way.
What's the difference if you're trying to make a decision for which way you want to go from a certification/career track path? The audiences are quite different.
CBAP or PMI-PBA?
Target Audience: Biggest Difference
CBAP
Entire Business Techniques – Approach BROAD
Promoting Business Analysis (BA) Field, proposing new standard adoption
IIBA membership: 27,000 worldwide
IIBA founded 2004, BABOK and first certification 2008
PMI-PBA
Integrated with Project, Program and Portfolio Selection
Common with modern practice – Before, during and after
PMI membership; 480,000 worldwide
PMI founded 1969, PMI-PBA handbook and certification 2015
That's one big difference in terms of doing it. That's why we selected, here, to focus on a PMI‑PBA in addition to the fact that I teach Project Management Professional (PMP) courses.
The CBAP, Certified Business Analyst Professional, is about entire business techniques. The approach is very broad. You're learning lots of different tools across the domains or the knowledge areas of the Business Analyst Body of Knowledge (BABOK), and you're learning how to apply the tools in a situational basis, sometimes in a project sometimes not.
It's a great encyclopedic look at all the tools of business analysis. The challenge that I find with it is a lot of those tools are the leading edge or bleeding edge. They're proposals to become standards on business analysis across industries, across companies, not all of which are heavily or fully adopted.
Some of them are essentially tools that are being promoted by a single business who created the model, tool and the technology. They're great solutions, but they're not necessarily best-practice in current adoption.
PMI tends to, for instance with the Project Management Body of Knowledge (PMBOK), promote content that is best-practices today, that meet the needs for most people most of the time, rather than leading edge.
It's just a selection of, do you want to be one of the proponents, often having to sell your ideas and tools and concepts, or do you want to be able to understand how to immediately go and apply current practices?
It's a personal choice. If you're in it for the long haul you might want to go to the IIBA, and the BABOK, and the CBAP approach. If you're like for immediate need recognition, then the PMI‑PBA is better.
Now they're both, in my mind, equivalent certifications. They require almost equal experience. They both require classroom training and knowledge. You can't just go and say, "Poof, I want to be one." You have to pass criteria for both of the exams or certifications before you're allowed to sit for the exam.
One of the other reasons to consider this is essentially the visibility, the promotability of your certification, particularly if you're adding this after your name on a document or a resume.
IIBA has approx. 27,000 worldwide members as of the end of 2016/early 2017, and was founded in 2004. The first release of the Business Analyst Body of Knowledge (BABOK) and certification was offered in 2008. We're currently in the 3rd edition of the Business Analyst Body of Knowledge, and IIBA has just recently changed some of the requirements to sit for their now four certification levels, all associated with Business Analysis.
PMI has integrated the Business Analysis aspect with Projects, Programs and Portfolios.
Portfolios are about the selection of best projects or programs and assets for the business. There is some aspect of Operations and Business Management in the Business Analysis aspect from PMI, because of their focus on portfolios. It's just a slightly different shift.
PMI-PBA is common with modern practice and PMI has more than 480,000 members worldwide and over 500,000 members who've passed at some point their PMP certification. We also have the CAPM, the PgMP and other PMI Certifications, all of which integrate well with the PMI‑PBA approach.
PMI has been around since 1969 and most of PMI standards have been supported by ANSI or ISO, and so they're internationally recognized as the Standard Approach to affect business, affect projects, etc.
Goal/Focus Comparisons
IIBA
Organizational Improvement
Promotional/Futuristic
Independent/Situational
More Associative
PMI
Portfolio – Program – Project
Current Practice
Integrated
More Sequential
What's the big difference in the certification? Another way to look at it might that IIBA is about organizational improvement. They are about looking at businesses and companies and helping them to improve their processes, their focus. Their operation is not just on a project basis.
PMI does tend to be more portfolio/project/program based. It depends on what your focus is, which way you might best have a certification, an understanding and knowledge, and ultimately mastery to be able to apply what you learn in the classroom.
A lot of the focus of IIBA is very promotional in terms of the current, futuristic and where they hope to take the Business Analyst career and industry. PMI is very much about current practice and current standards. Again, it depends on where your interest lies.
I would say a lot of the tools that are identified in the Business Analyst Body of Knowledge and the approach to certification are situational. Certainly, the test is a situational exam. There are 150 questions on the exam provided by IIBA for the Certified Business Analyst Professional (CBAP).
You're going to read a case study or a situation and answer a set of questions related to that specific situation. It really is the approach that IIBA and the BABOK takes to solving business analyst solutions.
PMI is more integrated with practices.
PMI-PBA integrates with Projects and Projects Tools. For example, a Project Manager understanding how to integrate their skills with a Business Analyst, not to essentially have them as one role but two roles that work together as opposed to two roles that work independent of one another and then have to figure out how to integrate their efforts. PMI is integrated by its design, right up front.
Another way to look at it is in terms of thought processes. There are thought processes that are Associative, and that's the way we solve problems. For example, "I've got a problem." I think of all the things that I know about and find a possible solution that fits in an integrated way, but on a situational basis.
A lot of people like to solve problems in what I call a more sequential fashion. We teach a lot of technology courses here at Interface Technical Training and a lot of IT people in particular, like a more sequential approach. The, "If I find this, then do this," or "Let's put together the scientific method to look for a root cause," and deal with it in a very logical, sequential manner as opposed to an independent situational manner.
That's a difference between the approach to the contents you need to learn to get certified and the approach taken by the two organizations in deliver of best standards, practices, and tools. Same tools, just a different approach to help you figure out how to best apply them.
If you understand how you think, you understand how you learn, and you understand where you want to apply it, that might be another tool that you use in your selection process to find a great class.
I would not recommend that anybody solely try to prepare for either the CBAP or the PMI‑PBA exam through a boot camp. I know a lot of you do.
If you've got great experience and can prove all the hours that you need, then all you're doing is learning the content that you have to be very proficient at and understand the exact vocabulary for the exam.
But if you're trying to learn the material, you're looking for a course where you're going to get mastery, where we understand the difference in the application and can give you context, not just content that you have to memorize or learn by pure repetition before you take the exam.
I look forward to seeing you in the classroom or online.
Steven Fullmer
Interface Technical Training Staff Instructor
Steve teaches PMI-PBA: Business Analysis Certification,  PMP: Project Management Fundamentals and Professional Certification, Windows 10, and CompTIA classes in Phoenix, Arizona.

0
3794
0
Mark Jacob, Cisco Instructor, presents an introduction to Cisco Modeling Labs 2.0 or CML2.0, an upgrade to Cisco's VIRL Personal Edition. Mark demonstrates Terminal Emulator access to console, as well as console access from within the CML2.0 product. Hello, I'm Mark Jacob, a Cisco Instructor and Network Instructor at Interface Technical Training. I've been using … Continue reading A Simple Introduction to Cisco CML2

0
183
0
This video is from our PMI-PBA Business Analysis for IT Analysts and Project Managers (PMI-PBA)® Certification now available at Interface Technical Training. Also see Steve's PMP Project Management Certification Course: Project Management Professional (PMP®) Certification Video Training PMBOK® 6th Edition  Video Transcription: Data Models are part of the elicitation analysis in PMI-PBA. This is the way … Continue reading Data Models in Business Analysis