Three Common Mistakes IT Professionals Make When Planning Their Wireless Network
Three Common Mistakes IT Professionals Make When Planning Their Wireless Network
Like This Blog
0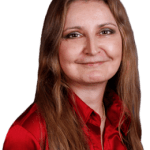 Planning and deploying a wireless network for user access is considerably more difficult than implementing a wired network.  This is because every location has a unique radio frequency (RF) environment.  Even if you have offices or floors with the same physical layout, changes in construction material, the location of filing cabinets, the presence of microwave ovens, or differences in the way people congregate, will impact the ability for signals to travel over-the-air.
Dr.  Avril Salter has been helping IT professional understand and implement Wireless LANs for over 20 years.  In this blog she discusses the top three common mistakes made by IT professional when planning their wireless network.
Expected the maximum data rate to be achievable everywhere.
Whether you are purchasing a consumer or an enterprise-level Wi-Fi Access Point, the primary feature is the data rate that can be achieved. The new 802.11ac products promise data rates of over 1 Gbps.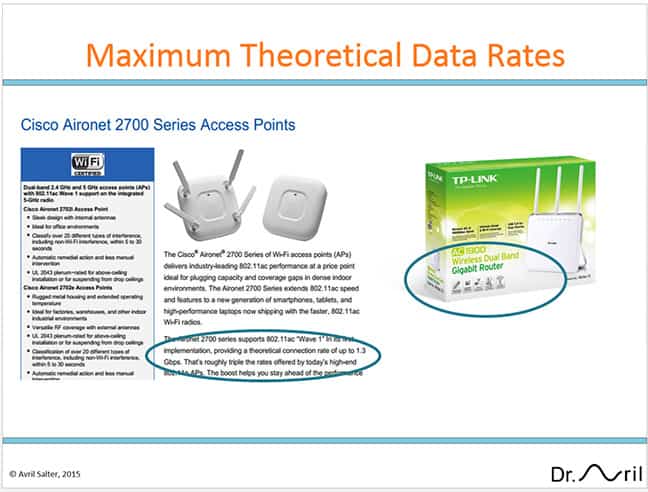 However, what many IT professionals do not realize that this a theoretical maximum data rates and it may not be practical to achieve these data rates in your environment.
Wi-Fi radios adapt the transmitted modulation and coding rate based on the RF conditions. A modulation rate of 256-QAM can be used in extremely good RF conditions, allowing 8 bits to be transmitted per modulation symbol. Users on the edge of cell coverage use a lower level of modulation. BPSK for example only transmits 1 bit per modulation symbol, reducing the date rate by 1/8th.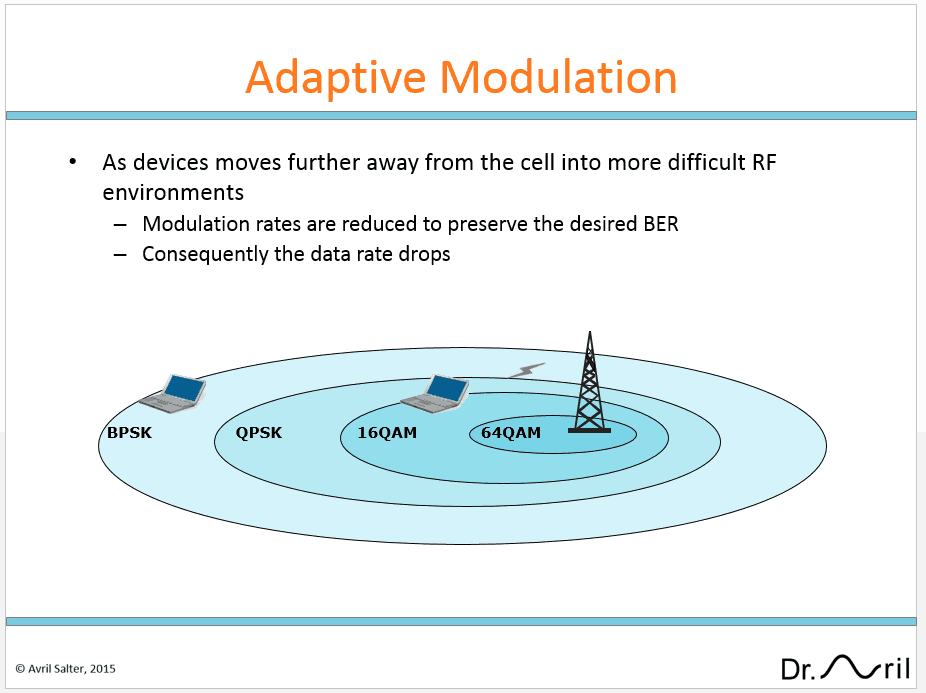 This means that users that are in a better radio frequency (RF) environment, such as close to the Access Point and away from interfering sources, can transmit at higher data rates than users on the edge of coverage and closer to interfering sources.  As the user moves into more difficult RF conditions, such as moving towards the edge of cell coverage the data rates drop.
Deployed adjacent Access Points on overlapping channels.
In the 2400 MHz band (Also referred to as the 2.4 GHz band), there is 79 MHz of spectrum that can be used for the deployment of unlicensed radios such as Wi-Fi. The 802.11 standards define channels 1 to 13  in the 2.4 GHz band (Channels 12 and 13 cannot be used in North America). The separation between these channels is 5 MHz. For example, channel 1 is 2412 MHz, and channel 2 is 5 MHz higher at 2417 MHz.
Many IT professionals will configure their Access Points to operate on one of these eleven channels. The picture below shows an 802.11g,n deployment at a hotel in Denver, where all eleven channels have been utilized.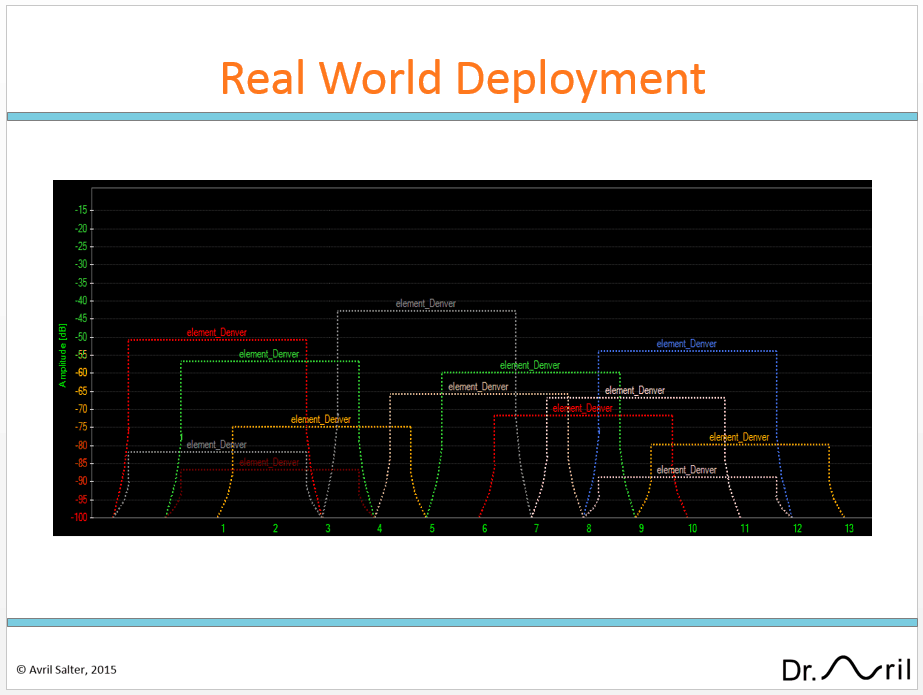 The problem is that 802.11g,n equipment requires a 20 MHz channel. Therefore if two adjoining Access Points are deployed on channel 1 and 2, these channels overlap and they will interfere with each other. This can have a significant detrimental impact on throughput.
Deployments in the 2.4 GHz band should deploy adjacent Access Points on non-overlapping channels to minimize interference. In North America, you should use channels 1, 6 and 11.
Planned for coverage only.
Many IT professional focus on Wi-Fi coverage as their  top requirement. Then after they roll out the network they discover that network performance is not meeting their expectations.  When planning a network it is important to consider both coverage and capacity.
A coverage plan calculates the number of Access Points required to give you wireless coverage where you need it.  A capacity plan calculates how many Access Points will be required to achieve the desired minimum data rate.  The higher the minimum data rate you set for a cell, the smaller the size of the cell.  In other words a cell with a minimum data rate of 50 Mbps will be smaller than a cell with a minimum data rate of 6 Mbps.  This means that you will need to deploy more Access Points.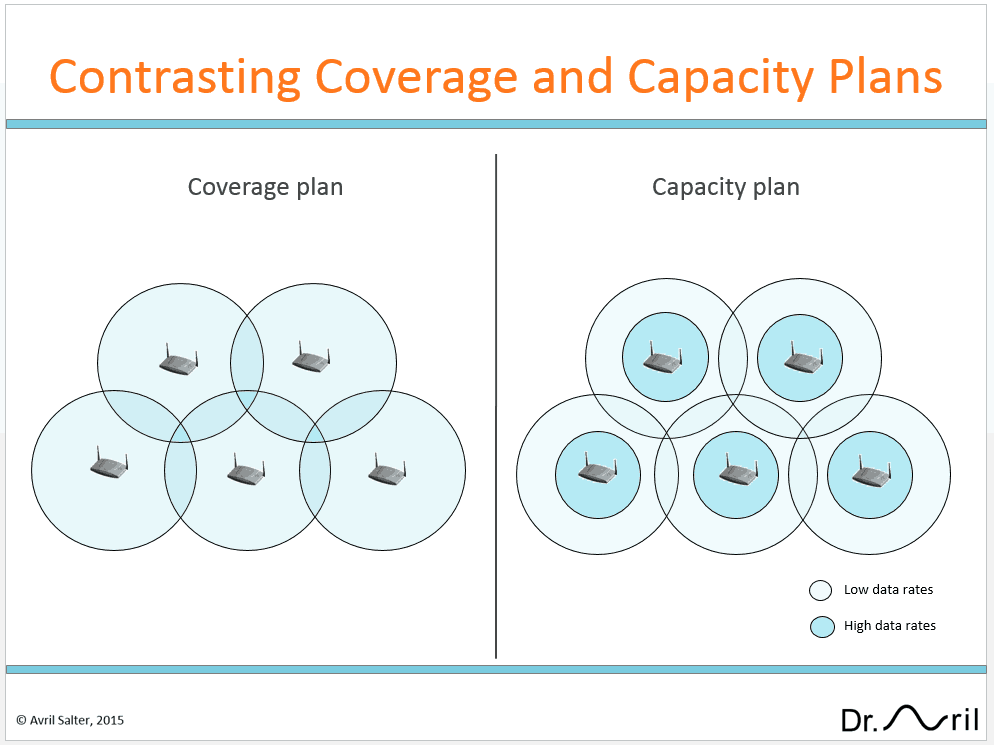 There are several deployment scenarios where coverage plans are ideal.  For example free public hot spots or free guest access WLANs.  However, in most business situations you need to ensure that the users have sufficient bandwidth.  In these situations you should create a capacity plan.
Want to know more?
Interface is offering a new course for IT professionals, to equip them with the skills necessary to plan, configure, troubleshoot and optimize Wi-Fi networks.
Register for this course today.
WIRE400: Wireless Networking for the IT Professional
5-Day course at Interface Technical Training in Phoenix, Arizona.
Learn how to take control of your enterprises Wi-Fi network. In this 5-day hands-on course, you will learn how to plan, configure, deploy and manage a wireless network, secure and troubleshoot interference sources, identify and analyze Wi-Fi packets in Wireshark for data transfer. This course finishes with an overview of the latest next generation in Wi-Fi product enhancements for enterprise and end-users.
Category
Wireless
Tags
2.4 GHz band, 256-QAM, 802.11, 802.11ac, 802.11g n, Adaptive Modulation, adjacent Access Points on overlapping channels, Avril Salter, BPSK, capacity plan, coverage plan, deploying a wireless network, Dr. Avril Salter, Maximum Theoretical Data Rates, Planning a wireless network, radio frequency, RF, RF environment, Wi-Fi Access Point, WLANs

0
3859
0
Mark Jacob, Cisco Instructor, presents an introduction to Cisco Modeling Labs 2.0 or CML2.0, an upgrade to Cisco's VIRL Personal Edition. Mark demonstrates Terminal Emulator access to console, as well as console access from within the CML2.0 product. Hello, I'm Mark Jacob, a Cisco Instructor and Network Instructor at Interface Technical Training. I've been using … Continue reading A Simple Introduction to Cisco CML2

0
713
1
This content is from our CompTIA Network + Video Certification Training Course. Start training today! In this video, CompTIA Network + instructor Rick Trader demonstrates how to use cable testers in network environments. Let's look at some tools that we can use to test our different cables in our environment. Cable Testers Properly Wired Connectivity … Continue reading Cable Testers and How to Use them in Network Environments

0
272
2
In this video, Security Instructor Mike Danseglio demonstrates how to use BitLocker in Window 10 to secure files on a USB Flash drive that adhere to stricter data protection requirements as found inside Government entities. BitLocker 2-day instructor-led training is now available at Interface: BITLOCK: Planning and Deploying BitLocker Drive Encryption Training Video Transcription: Hi. … Continue reading Government Edition – Encrypting a USB Flash Drive in Windows 10