What's Up With The New Cisco Certification 2019 Program?
What's Up With The New Cisco Certification 2019 Program?
Like This Blog
0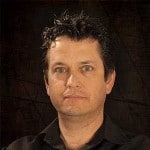 Have you heard about the major revamping of Cisco's certification program? I watched a video of a recording of an interview conducted at Cisco Live 2019 (link at the end) and made some notes. The interviewees are Yusuf Bhaiji (By Gee), Senior Manager – Global Certification Programs, and Joe Clarke, Distinguished Engineer – Customer Experience.
If you want some inside information on the certification landscape, this is the pristine source.
Here are some notes I made while watching the video:
5 tracks in new Cisco certification program
5 tracks, one core (Core: common body of knowledge) per track, so 5 technology cores
Candidate must choose a "concentration" (specialty) in that same technology track to become CCNP in that technology track.
Candidate can do the "Core" and the "Concentration" in any order they want.
The five tracks
Enterprise
Service Provider
Data Center
Collaboration
Security
Joe mentioned: Cisco Certified Specialist Badge
Official verbiage: Cisco Certified Specialist Enterprise Core (though candidate still needs to pass the "concentration").
When selecting a "concentration," note that there is a set of concentrations from which to choose that match to the candidate's Core program. Example of a concentration: Firepower-NGFW (others: ISE, VPN…)
So any CCNP-level cert can be obtained by passing two exams. You get incremental recognition for every exam you pass. Specialist Certification Badges – per concentration.
You get a CCNP Certification Logo when you pass both, but a badge for passing the concentration.
Every track has a section on automation and programmability (the concentration) specific for that track. It double-counts in both the network engineer realm and in the DevNet realm. You can use that concentration to work toward your Cisco Certified DevNet Professional.
Example: I get my CCNP Enterprise with the concentration in automation and programmability, I can then take the DevNet Core exam, and I am a Cisco Certified DevNet Professional.
Note that obtaining a CCNA is NOT a prerequisite for CCNP or anything above it.
Each specialist exam is a separate and distinct certification itself, called a Specialist Certification.
The CCIE Written exam is being retired (hold on a minute before being shocked) and is to be replaced with the Technology Core Exam (TCE).
The Written used to focus only on the conceptual element, whereas this exam will have implementations, troubleshooting, simulations, (action verbs used on Cisco's website to describe this exam: configure, construct, implement).
The term Technology Core applies to both CCNP and CCIE, it is the same thing.
The TCE has a 3 hour design module (scenario-based) and a 5 hour implement, operate, and optimize module. Troubleshooting is encapsulated within the "operate" section of the exam (and a little bit in the "implement" section).
Agility, value, and leadership.
CCIE candidate is expected to know ALL the specialties (concentrations).
Every CCIE will be expected to be proficient in programmability, for example, must know how to use NETCONF. Must know how do I do "it" with CLI, REST, or an API.
Where is CCDA? If you have the CCDA, you will get a badge for that accomplishment.  At the professional level you can migrate: CCDP will migrate to a CCNP Enterprise with a specialist in Enterprise Design.
Cisco will continue to add concentrations in the future.
The modularity of the job role is at the CCNP-level. At the CCIE-level, it is mandated, it is not a choice, that the candidate must understand each of these: design, implement, operate, optimize.
Certifications can be renewed with Continuing Education (CE) credits in lieu of or concomitant with an exam. I contacted Cisco regarding the following: The continuing education webpage Cisco Continuing Education Program login capability is currently (August 2019) locked to only CCIEs. The response I received from Cisco is that it will be "unlocked" after the change on February 24, 2020. More info on this will come from Cisco as this process continues. Note that the preceding paragraph is not from the video, it is some additional info.
CCDE and Architect are as of yet unchanged.
More questions: Visit the Cisco Next Level landing page
Link to the video: The New CCNA, CCNP, CCIE certifications explained – BIGGEST Cisco Certification updates EVER!
Mark Jacob
Cisco and CompTIA Network + Instructor – Interface Technical Training
Phoenix, AZ
Video Certification Training: CompTIA Network +

0
3804
0
Mark Jacob, Cisco Instructor, presents an introduction to Cisco Modeling Labs 2.0 or CML2.0, an upgrade to Cisco's VIRL Personal Edition. Mark demonstrates Terminal Emulator access to console, as well as console access from within the CML2.0 product. Hello, I'm Mark Jacob, a Cisco Instructor and Network Instructor at Interface Technical Training. I've been using … Continue reading A Simple Introduction to Cisco CML2

0
694
1
This content is from our CompTIA Network + Video Certification Training Course. Start training today! In this video, CompTIA Network + instructor Rick Trader demonstrates how to use cable testers in network environments. Let's look at some tools that we can use to test our different cables in our environment. Cable Testers Properly Wired Connectivity … Continue reading Cable Testers and How to Use them in Network Environments