Windows 10 Update Scam Alert
Windows 10 Update Scam Alert
Like This Blog
0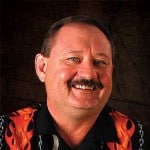 Beware of emails offering to upgrade your Microsoft Windows 7, 8 or 8.1 operating system to Microsoft Windows 10. First and foremost Microsoft is not offering the upgrade via email. The upgrade will either be downloaded automatically or you can download it from the Microsoft Download center.
The email may look something like this.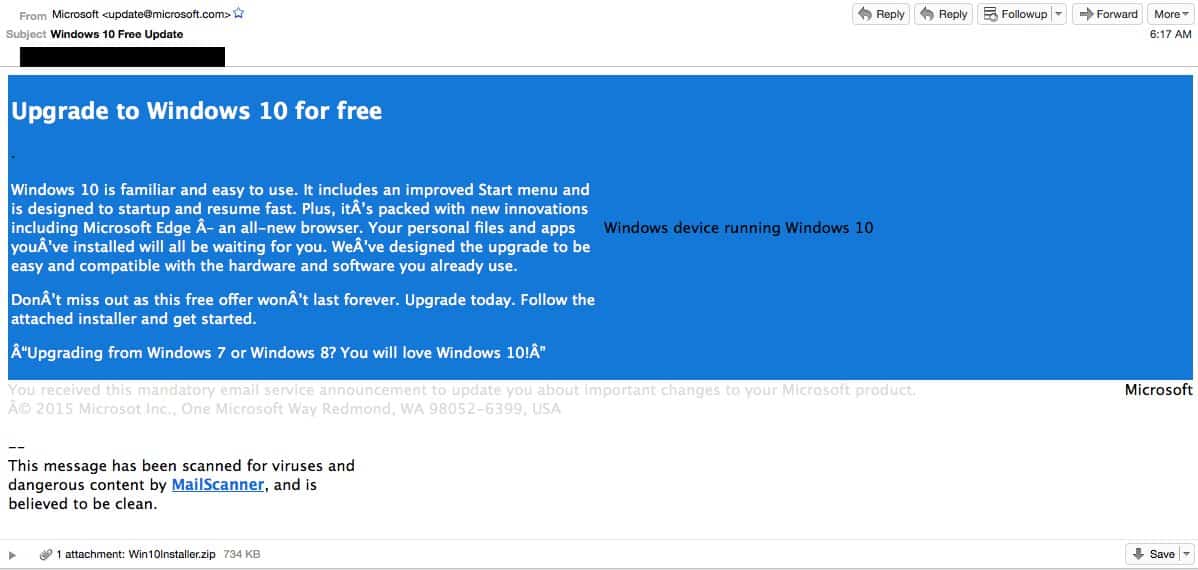 The email appears to be coming from Microsoft, but if you look closely at the content of the email you will find multiple misspellings and grammatical errors. If you click on the link provided inside of the email it has been hijacking computers and installing ransomware. You may get a screen similar to the one below demanding payment to unlock your files.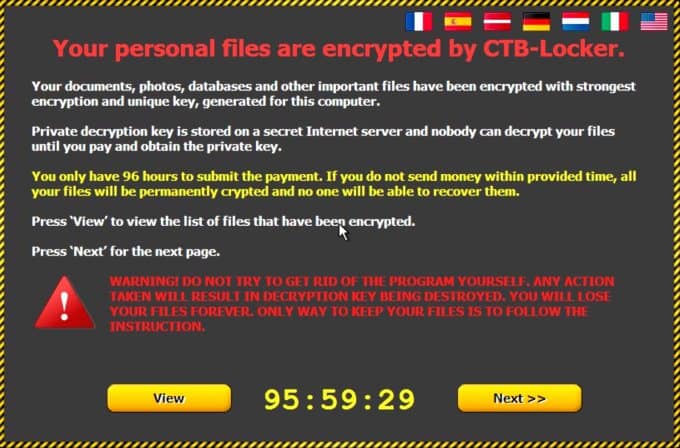 If you fall victim to this attack the experts are saying do not pay the ransom, but wipe your computer clean and restore your computer and files from backup.
I recommend you backup your system regularly and keep the backup safely stored off of the computer.
So if you receive an email from Microsoft offering to upgrade your computer for free to Windows 10 I recommend you delete it immediately.
Until next time … RIDE SAFE!
Rick Trader
Windows Server Instructor – Interface Technical Training
Phoenix, AZ
For more Windows 10 articles, see the following posts from Interface Technical Training:

0
205
1
In this recorded Windows 10 training webinar from December 2, 2015, Windows Server instructor Rick Trader presents the deployment and management of Windows 10 Enterprise and the new Provisioning capability in Windows 10. Learn how to manage Windows 10 deployments using System Center Configuration Manager, Mobile Device Management and Intune. Also included in his presentation … Continue reading Windows 10 Managing, Deploying and Configuring – December 2, 2015

0
36
1
In this video, Windows Instructor Steve Fullmer presents the navigation and some of the new features associated with Windows 10 including Sysinternals Tools for Windows Client, Windows core concepts, exploring Process Explorer as well as some of the features that are not yet ready for prime time but will be released shortly in the future with Windows 10.

2
219
2
In this IT Security training video, Security expert Mike Danseglio (CISSP / CEH) will perform several malware investigations including rootkits, botnets, viruses, and browser toolbars.