CompTIA Continuing Education Program
CompTIA Continuing Education Program
Like This Blog
0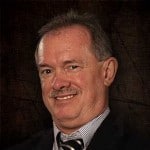 Both our students and our sales staff regularly ask about CompTIA's Continuing Education Program, so I thought I would set the record straight.
You can acquire essential details directly through CompTIA, although they do not provide the history and details about which many inquire. Having taught CompTIA certification courses for the past 9 years, and maintaining a CompTIA Technical Trainer credential, I will attempt to take the answer a little further.
The CompTIA Continuing Education (CE) program started in 2010. This is approximately the same time as the CompTIA A+ 800 series exams were released. Most original holders of CompTIA credentials were extended the opportunity to retain their credentials in perpetuity, although they will not hold the "CE" seal associated with current credential earners.  Alternately, then existing Credential holders were offered a chance to convert to the CE program without re-testing and automatically placed into the three year renewal cycle. My records suggest that enforcement did not begin until 11/2012, though I may be months off since this merely coincides with a webinar provided by CompTIA and a subsequent presentation I made outlining the new program.  The program has continued to evolve as CompTIA identifies credential paths from A+ up through server and administrative certifications.
The program was driven significantly by the Department of Defense and other large organizations that established ongoing education requirements for technical personnel, and the management that oversees technology staff. Technology is the fastest evolving field on the planet and without formal, continued learning practitioners will rapidly fall behind. This is particularly true for large organizations that tend to hire large numbers of technologists with a single (then current) skill or who regularly replace personnel to acquire the latest skillsets. CompTIA promotes three reasons for continuing education: 1) job security, 2) if you fall behind, you put everyone around you at risk, 3) you lose confidence in your skills. While I do not buy the hype and the 'shock and awe' that CompTIA professes, anyone who wants to maintain a career rather than merely a job is best served by enhancing their skills.
Much of what you do within technology might be applied toward CompTIA Continuing Education, although you truly need to review CompTIA requirements and dig rather deeply into their reporting system so that you know what might apply. Repeated efforts or on-the-job learning, for instance, are not reportable and have little value to CompTIA. CompTIA offers several categories for reporting continuing education, although you are limited regarding the number of hours that you may report within each credited area during the three year renewal period. For instance, although I have created multiple courses and video series for A+ hardware, A+ software, Security+, Windows 7, Windows 8, and Windows 10 topics, CompTIA will only accept the development or delivery of a single course across a three year renewal period. In other words, the education or training that you require must be diverse and a single course will not enable direct renewal.
Review suggests that the easiest way to renew would be to acquire a higher CompTIA credential, even if it does not serve your chosen or preferred career path. This may evolve over time, but I strongly recommend you explore the options and attempt to report a couple of your renewal effort early within the three year cycle so that you can learn what will or won't be accepted and can make a reasonable plan to complete additional work before the cycle resets.
All new credentials, including the current CompTIA A+ 901/902 series, are CE credentials. The other CompTIA credentials each established a CE requirement, with a rollout following the A+ series. As such, many CompTIA credentials now require the CE process. Specifically:
A+
Security+
Network+
CompTIA Cybersecurity Analyst+ (CSA+)
CompTIA Cloud+
CompTIA Advanced Security Practitioner (CASP)
How can you tell which credential you have?
Anyone who completed the full credential before the establishment of the CE process cutover maintains their credential in perpetuity without renewal.  It is possible for a CompTIA credential holder to have both 'grandfathered' and CE credentials. For instance, I have non CE credentials for CTT+ and A+, as well as CE credentials for A+ and Security+.
The way to tell is to look at the credential or certification documentation. If it has a CE after it, then renewal efforts must be conducted every 3 years either by retaking the test, by submitting a specified number of training or 'contribution' hours based on the credential, or passing a test for a higher credential. The A+ CE credential requires 30 hours of additional technical training or 'contributions'. Contributions include developing or delivering a course, writing CompTIA topic specific articles or whitepapers of significance, or presenting CompTIA related credential material at major conferences. There is also a fee of $50 or more per year depending on the cert being renewed. A+ CE would be $150 each 3 years, payable as $50 annually or as a lump sum before renewal. If you look at their cert and there is no CE, then you have the credential 'forever' and do not need to pay an annual or renewal fee. The only requirement to upgrade would be if an employer mandates the 'CE' credential rather than the original.
Also, lest I accidentally misinform any government or military personnel. As of January 2011, DoD 8750.01-M no longer recognizes the 'grandfathered' certifications. (Referenced as GFL or Good-for-Life certs). You must convert to the CE program. If you did not do so by the end of 2012, then you must take the current CompTIA exam for the credential that you seek.
Anyone with the credential, old or new, has a CompTIA ID number, and can look up their credential title and the need to renew or not online. If you forget your ID, then you can email or call CompTIA to find it and to get a password reset.
If anyone who has the older cert takes the new exam for the cert they hold, they will automatically be converted to the CE credential, and will need to renew every 3 years, so there may be an employer or employee benefit from a cost and effort perspective not to convert by sitting the exam, yet still take refresher courses to upgrade skillsets. In other words, improve you skills through coursework and on-the-job, but don't sit the test to auto-convert unless your employer requires you to do so. Foundationally it's the knowledge and the skills rather than the certification that will enhance you career.
If you have more than one CompTIA credential, renewal of the highest level enables you to simultaneously renew all lower level credentials.  You merely need to meet the highest level cert reported hours and fees, and the effect trickles down. It does not appear, at least currently, that the cycles synchronize, so you might want to plan when to take the next certification exam accordingly.  For instance, I took the Security+ exam after acquiring the A+ CE credential. The expiration date became the same for both, only because the Security+ credential started a new 3 year cycle. Immediately. So any additional time I might have had under the A+ credential immediately expired.
You also want to be careful to extend or apply hours only to your highest level certification. I have made several contributions toward A+ course development and delivery. I entered them on the CompTIA reporting site and they provided me A+ credits. As soon as I entered my Security+ contributions, my A+ submissions become mute and useless toward renewal. For instance, I can enter a developed course for one or the other, but only the highest level course will make any difference toward my three year renewal. As such, pay attention to the courses you take or the contributions you are making within your field. They may be valuable for your career, but hold no value toward CompTIA renewal.
CompTIA lists four activities that will automatically be added to your certification account toward renewal:
Complete a CompTIA CertMaster CE course
Pass a CompTIA recertification exam
Pass the latest release of your highest CompTIA Exam
Earn a higher level CompTIA certification.
All other entries must be made manually and verified by CompTIA. Don't wait to investigate your personal requirements, review your options, and plan your effort.
Go check out the CompTIA site, or submit your questions through our website. I would be happy to research and answer them.
I look forward to seeing you in the classroom or online.
Steven Fullmer
Interface Technical Training Staff Instructor
Steve teaches PMI-PBA: Business Analysis Certification,  PMP: Project Management Fundamentals and Professional Certification, Windows 10, and CompTIA classes in Phoenix, Arizona.

0
3859
0
Mark Jacob, Cisco Instructor, presents an introduction to Cisco Modeling Labs 2.0 or CML2.0, an upgrade to Cisco's VIRL Personal Edition. Mark demonstrates Terminal Emulator access to console, as well as console access from within the CML2.0 product. Hello, I'm Mark Jacob, a Cisco Instructor and Network Instructor at Interface Technical Training. I've been using … Continue reading A Simple Introduction to Cisco CML2

0
629
1
This content is from our CompTIA Network + Video Certification Training Course. Start training today! In this video, CompTIA Network + instructor Rick Trader teaches how to create Dynamic DNS zones in Network Environments. Video Transcription: Now that we've installed DNS, we've created our DNS zones, the next step is now, how do we produce those … Continue reading Creating Dynamic DNS in Network Environments

0
713
1
This content is from our CompTIA Network + Video Certification Training Course. Start training today! In this video, CompTIA Network + instructor Rick Trader demonstrates how to use cable testers in network environments. Let's look at some tools that we can use to test our different cables in our environment. Cable Testers Properly Wired Connectivity … Continue reading Cable Testers and How to Use them in Network Environments